Board Certified Orthodontist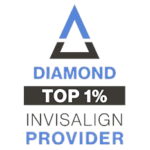 Welcome to
Dr. April Lee has been practicing orthodontics in the Bay Area since 2008. She opened the doors to Burlingame Smile Studio in 2015 after many years of planning and preparing to provide her patients with the best orthodontics and customer service around.
Dr. Lee loves running her own practice and working one-on-one with her patients. You'll be able to tell that she enjoys interacting with her patients and forming meaningful relationships more than anything based on the way you'll be treated during each orthodontic appointment.
Dr. Lee's core mission is to ensure that each patient gets the individualized, one-on-one personalized attention that they deserve. Here at Burlingame Smile Studio, our goal is to provide excellent service and orthodontic treatments to our valued patients. Our patients are our friends and family! You can always expect customized care when you visit us, along with incredible results.
We hope you, too, can leave our office with a smile that you love. Call us at Burlingame Smile Studio at 650-231-2680 today to schedule your appointment!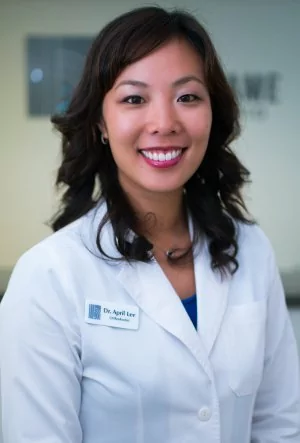 New Patient Online Offer
Free
Smile Simulation, iTero scan (digital impression) and Records ($600 value) Call
650-231-2680
today to schedule.
Click Here to Learn How We Keep You Safe
What our patients say…
"The kids felt comfortable with her. It was a smooth process."—Tina
"Sometimes an orthodontist's office can be fearful to people. This office doesn't have that kind of environment."—Curt
"I got very lucky and found Dr. Lee. …I just feel happier."—Terri
"As soon as I saw and she greeted me with a really nice smile, very friendly, I thought, 'Alright, I'm in the right place.'"—Ruth
"Dr. Lee is very personable… She has a very caring demeanor."—Rick
"It's been a year, but it's been a huge difference."—Benjamin
"Dr. Lee is very attentive, she takes her time to explain exactly what's going to be involved."—Regina
"She's very one-on-one with patients and cares about your needs."—Kay
Testimonials
"If you are looking for an orthodontist, Dr. Lee is your best option! Dr. Lee and her entire staff are professional, kind, friendly, and responsible. Whenever my sons have troubles with his braces, we would get treatment or response within the appropriate time frame. Appointments always run on time. The office is super clean. Even though we are still in the pandemic, I have 100% confident in them because they really follow through the protocol. Best orthodontist ever!!!!"
---
"Dr. Lee and her staff are great. Really nice and professional. They seem to have all the new technology for getting impressions for my aligners and making sure my teeth straighten out. Very impressed!"
---
"I can't say enough good things about April Lee and her team. Times are different now and as businesses start to reopen it can be scary but they made me feel very safe. When I got there I sent a text letting them know I was there and when they were ready they texted back and let me know I can come in. When I went in everyone had masks and gloves and Dr. Lee was covered fully, they made sure I sanitized and had my mask on too. It was very quick and easy and I missed being around their caring energy. I will always recommend them to anyone I meet and would let people know they can be at ease going there during this time, they will make you feel safe as well."
---
"Dr. Lee and her staff are wonderful to work with. Not only is Dr. Lee a great orthodontist, but she has created a family feel to the entire office. Highly recommend!"
---
"Staff is very friendly and informative through the process of getting braces. Facility is always very well lit and clean. Dr. Lee has been great through the whole process from my initial consultation, through every followup appointment I've had. Highly recommend!"
---
"My daughter just got her braces off! Burlingame Smile Studio staff was genuinely friendly and took great care of my daughter while having braces. They were very thorough and informative. My daughter's teeth look great and we are so happy to be part of Burlingame Smile Studio! I will be bringing my other children here if they need braces!"
---
"Dr. Lee's office is, by far, the best prepared and equipped office, especially during this ongoing pandemic. Molekule air purifier in every room, negative pressure machine, aerosol suction, as well as the seamless pre-appointment screening, check-in, temperature check and hand gel, all attest to Dr. Lee's meticulous attention to detail and her concern for patient safety. Oh, and my teeth look great, too!"
---
"Dr. Lee and her team have done a great job making the office and appointments very safe and easy during these times with excellent COVID response protocols. Everyone is always very positive and understanding. Thank you Dr. Lee!"
---
"My daughter got her braces here and everyone there made her feel relaxed and at ease through the whole process. Would definitely recommend!"
---
"Dr. Lee was recommended to me by our pediatric dentist in San Francisco, and she has since treated my son, daughter and then me with invisalign! Dr. Lee stays knowledgeable about the latest approaches in her field, uses state of the art equipment, and is friendly and patient in answering questions. Her team is also welcoming, attentive and professional. I am so glad we chose Dr. Lee and would highly recommend her."
---
"My son has been going to Dr. Lee for 2 years. It's amazing how his teeth turned out. She did an excellent job with his teeth. Everyone in the office are super nice. Dr. Lee is very professional and her office is kid friendly. (Adults are welcome too) When you call for an urgent issue, Dr. Lee always find time to squeeze you in. I recommend Dr. Lee to anyone looking for an orthodontist."
---
"Dr. Lee and her team were great! Their professionalism and friendliness was extremely helpful in streamlining my treatment, even with my awkward schedule as a college student in another state. I would highly recommend anyone wanting to pursue orthodontic treatment to schedule an appointment with Dr. Lee and her team."
---
"We had a terrific experience with Burlingame Smile Studio. My dear friend recommended them to us for my son and we couldn't have been happier and would recommend Dr. Lee to other friends!"
---
"I've had a great experience so far with Dr. April Lee and her team. I've never waited more than 1-2 minutes for my appointment, the waiting room is small and never crowded, the entire team is super nice, and Dr. lee uses the most up-to-date technology and methods in orthodontics. They are also very accommodating with scheduling a last minute appointment, as needed, when I break a bracket or the like."
---
Friendly Staff and Compassionate Care Is Waiting for YOU in Burlingame, California
Are you looking for a friendly team of experts who will take a gentle approach and always show respect and compassion? Dr. Lee and the team of Burlingame Smile Studio want the opportunity to meet and serve you! We can give you the stunning smile of your dreams with advanced services. Contact our office today to schedule your consultation!