Looking for an orthodontist Burlingame patients love? Visit Dr. Lee and our orthodontic team at Burlingame Smile Studio! Our team is compassionate yet efficient, and we work hard to stay up-to-date on the latest orthodontic techniques and technology. We serve patients of all ages, and we're excited to meet you and show you how we can transform your smile!
Orthodontics
Orthodontistry is a branch of dentistry centered on correcting bad bites and making sure patients have healthy, well-aligned teeth and jaws. Orthodontists diagnose and repair these misaligned teeth and jaws to provide patients with long-term health, a comfortable bite, and a better smile. 
Benefits of Orthodontics
"She's very one-on-one with patients and cares about your needs."—Kay
Receiving good orthodontic care can relieve jaw pain now and in the future. If your teeth aren't properly aligned, you're likely to experience problems biting, chewing, and even speaking sometime in the future. 
Instead of letting your bite continue to misalign itself and lead to problems down the road, take care of your bite today! Good orthodontic care early on can begin repairing your bite before any negative side effects have time to develop.
What Is Malocclusion, and Why Does it Matter?
If your upper and lower teeth don't meet comfortably when your jaw is closed, or if your teeth are otherwise misaligned, you're experiencing malocclusion. Malocclusion can take the form of overbites, underbites, crowded teeth, and more.
It might seem as though malocclusion isn't negatively impacting your daily life, and if your malocclusion is mild, you might be right! However, it's important to get an orthodontist's opinion on any form of malocclusion. 
If malocclusion is left untreated, it can lead to the following: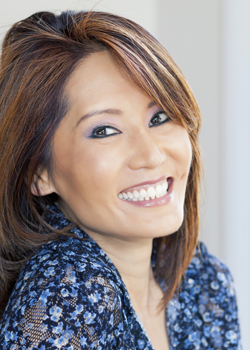 Discomfort while eating. 
Jaw pain.
Frequently biting your own cheeks and tongue.  
Tendency to breathe through the mouth instead of the nose, which can lead to dry mouth and gum disease.
Speech changes, including lisps.
Treating malocclusion now can prevent all of these symptoms before they begin!

Braces
Braces are the most well-known orthodontic tool. They can be used to straighten teeth and correct misaligned bites. Braces are a great solution for people of all ages—it's never too late to straighten your smile or improve your bite!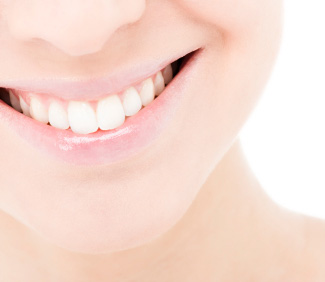 Traditional braces are made of metal brackets and wires. A wire is threaded through each bracket and tightened throughout the treatment process. They are worn constantly over the period of several months, and the gentle pressure of the brackets gradually shifts teeth into a healthier position. 
At our office, we offer self-ligating metal braces and self-ligating clear ceramic braces for faster, more-convenient care. We want our patients to have multiple teeth-straightening choices so they can pick the option that's most comfortable for them. 
Invisalign Clear Aligners
If you are interested in straighter teeth but are reluctant to commit to eye-catching metal braces, Invisalign aligners could be the solution!
What Is the Invisalign Treatment?
Invisalign aligners are capable of straightening teeth and improving alignment over time just like traditional braces. But where traditional braces use brackets and wires, Invisalign aligners are transparent, easily removable trays that fit closely over the patient's teeth.
What Are the Benefits of Invisalign Clear Aligners?
The most obvious benefit of Invisalign aligners is that they are almost invisible! If you don't like the idea of people noticing your braces, you'll love Invisalign.
Invisalign aligners are also easy to remove, which makes them easy to clean and also means that Invisalign users don't have dietary restrictions the way that people wearing traditional braces do!
Who Is a Candidate for an Invisalign Treatment?
Invisalign aligners are available for the majority of people who have their permanent teeth and are looking for a straighter smile. The best way to know whether the Invisalign system is right for you is by meeting with Dr. Lee in person!

Looking for a Great Orthodontist in Burlingame, CA? Come Visit Us at Burlingame Smile Studio! 
Orthodontics involves much more than the common perception of braces. Our office emphasizes complete orthodontic care by treating malocclusion, utilizing braces, Invisalign aligners, and more. Contact us today to schedule an appointment for straighter teeth and a healthier bite!