Retainers are small dental appliances that hold your teeth in their new positions after your braces treatment. They can be removable or fixed, depending on your specific needs.
Will I Need Retainers After Orthodontic Treatment?
After your active treatment with braces, you move on to the next step: retention. You will get to enjoy your beautiful and straight smile every day during the retention phase, but you will need to take action to keep your results in place!
Retainers hold your teeth in their new positions and allow your bone, gums, and muscles to adapt. Follow Dr. Lee's instructions for wearing your retainer. Otherwise, your teeth may move back towards their original positions, and all of your hard work with braces will be undone!
You will wear a retainer day and night for the time advised by Dr. Lee. Time varies for each patient. After your initial months with a retainer, you can begin wearing them only at night. For some patients, a subtle permanent retainer may be necessary.
The retention period is critical to maintaining your great results, and should not be neglected!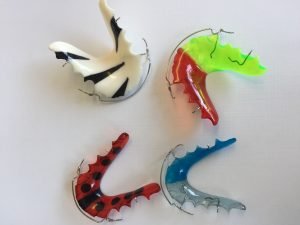 What Are Retainers?
Retainers are appliances that are designed to hold your teeth in their proper places. There are different retainer options, including Hawley retainers, clear aligners, and permanent retainers.
Wearing Your Retainers
During the beginning of the retention phase of treatment, you must wear your appliance day and night. You can remove your retainers briefly for eating, cleaning your teeth, or participating in sports activities
There is a short adjustment period with retainers. They may make your teeth sore for a day or two, but Dr. Lee will guide you through the adjustment period and help you remain as comfortable as possible. Within two to three days, you should regain your comfort and your regular speech.
As you continue to wear your retainers, they will eventually wear out and need to be replaced. When this happens, simply call our office and we'll be happy to provide you with your new retainers!
If you have any questions or concerns, contact our office so that we can offer advice or bring you in for an appointment.
Caring for Your Retainers
Clean your retainers: After meals, you should clean all parts of your retainer with a toothbrush before placing it back into your mouth. Use non-abrasive toothpaste for daily cleanings, and use denture cleaner on occasion for a more thorough cleaning. Remember to floss and brush your teeth frequently as well.
Handle with care: Retainers are easy to lose, so have a reliable system for keeping track of your retainers. Never put them in a napkin or tissue, because they might be thrown away. Bring your retainer case with you everywhere you go and create a habit of brushing and replacing your retainers after meals.
Be mindful of your appliance: Don't put your retainers in your pocket while playing or working, as you may break or lose it. Keep the appliance away from children or pets who may break or lose them. Do not store your retainers near any source of heat, and never boil them.
Learn More About Teeth Retainers – Contact Burlingame Smile Studio Today!
We want you to enjoy your beautiful results for years to come. To learn more about proper use and maintenance of a retainer after braces or to schedule an appointment with our caring team, simply call, text, or email Burlingame Smile Studio today!