Adult Braces for Every Situation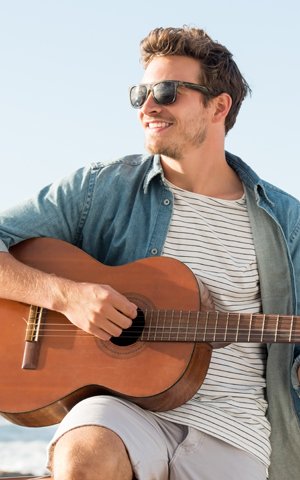 Orthodontic treatment is highly beneficial for patients of all ages, including adults. In fact, the American Association of Orthodontists states that one in five orthodontic patients is over the age of 21.
At Burlingame Smile Studio, adults will definitely feel right at home. A full 50% of our orthodontic patients are adults! Treatment in adult life can dramatically improve your overall appearance and your self confidence.
Equally important is improving your oral health. Orthodontic treatment will reduce your risk of:
Bone deterioration.
Tooth decay.
Abnormal tooth wear.
Jaw joint pain.
Dr. Lee can help you adjust crooked, crowded, or widely spaced teeth with orthodontics for adults. Adults everywhere are taking advantage of orthodontic treatment. You, too, can achieve your dream smile with the help of Dr. April Lee!
Many adults have avoided starting orthodontics because they are not comfortable with the idea of bulky metal braces. Fortunately, Dr. April Lee provides several sophisticated braces options, including:
"I got very lucky and found Dr. Lee. …I just feel happier."—Terri
Invisalign: Invisalign braces consist of a custom-made series of clear aligners. Say goodbye to food restrictions, lip and cheek irritation, and train-track braces. You can maintain a sophisticated look and advanced comfort with Invisalign braces for adults.
Self-Ligating Braces: Because In-Ovation System Braces are self-ligating, in addition to reducing discomfort and accelerating your treatment time, they can reduce the frequency of checkup appointments typically needed with the older "twin style" brackets. Self-ligating braces also come in both metal and ceramic styles for enhanced esthetics should your specific orthodontic case need to include braces for some duration of time.
Here at Burlingame Smile Studio, we also provide non-braces orthodontic options like retainers and appliances.
Orthodontics with Other Dental Work
If you're wondering whether you can get braces with missing teeth, dental crowns or implants the answer is YES! Many patients have missing teeth and dental work. In fact, some patients pursue orthodontics to help them plan for future dental treatments—such as dental implants or veneers—that work better with straight teeth. We're happy to provide orthodontic treatment to anyone who needs it!
Virtual Orthodontic Monitoring
Here at Burlingame Smile Studio, we care about your health and safety as well as giving you a beautiful, straight smile. This is why we use a virtual orthodontic monitoring program called Dental Monitoring, which allows you to do many of your regular checkups from the comfort and safety of your own home!
With Dental Monitoring, you just have to take a simple selfie—wherever you are—and we can use that to analyze your treatment and make sure everything is going according to plan. This means fewer office visits for you, but still the same amazing results of professional orthodontic monitoring.
Visit our Virtual Orthodontic Monitoring page to learn more!
Schedule an Adult Orthodontics Consultation at Burlingame Smile Studio!
Dr. April Lee would love to welcome you to Burlingame Smile Studio as our newest patient. Our small team is full of caring individuals who are passionate about creating beautiful smiles. During your initial examination, Dr. Lee can assess your needs and outline your treatment options. Call, text, or email us to schedule your appointment at Burlingame Smile Studio today!