If you're a San Bruno resident looking for exceptional orthodontic care, visit Dr. Lee and our orthodontic team at Burlingame Smile Studio—your orthodontist near San Bruno! We're excited to help you transform your smile and take charge of your dental health. 
Orthodontics
Orthodontistry is different from standard dentistry because orthodontics specializes in repairing malocclusion and improving a patient's natural bite. Your local orthodontist can fix your bite alignment, improve your oral health, and give you more confidence in your smile in just one treatment!
Understanding the Benefits of Orthodontics
"She's very one-on-one with patients and cares about your needs."—Kay
If your teeth aren't well aligned, you'll likely experience discomfort or pain while biting, chewing, and even speaking. Visiting your orthodontist today can stop these problems in their tracks. 
Orthodontics can also improve a patient's smile, which can lead to a greater sense of self-confidence at work, home, and school.
What Is Malocclusion?
A misalignment in your bite is a malocclusion. A malocclusion could be an overbite, an underbite, crowded teeth, or any other condition that negatively affects your bite. If you feel as though your top and bottom teeth don't fit well together, you might be experiencing a malocclusion.
Even if your malocclusion doesn't bother you now, it's important to get an orthodontist's opinion on whether you need to repair that malocclusion.  
Untreated malocclusions can be risky, and may lead to side effects like:
Jaw pain.
Tendency to breathe through the mouth instead of the nose, which can lead to increased risk of gum disease.
Discomfort while chewing, eating, or speaking. 
Accidentally biting your own cheeks and tongue.  
Speech changes, including lisps.
Don't live with malocclusion when your orthodontist can prevent all of these side effects before they happen!

Braces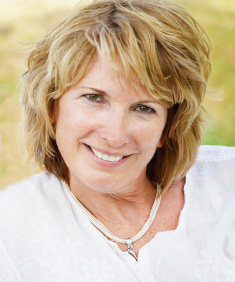 Braces can be used to straighten teeth and correct misaligned bites for people of all ages. Traditional braces use brackets and wires to gradually straighten teeth and improve a patient's smile.
After wearing braces continuously for several months, your orthodontist will remove those braces and you'll be able to enjoy your new smile immediately.
At our office, you have the option to choose self-ligating metal braces or self-ligating clear ceramic braces. Self-ligating braces make for faster appointments and overall treatment time—plus, the clear ceramic option is much less noticeable than traditional metal. 
We want you to have choices when it comes to your teeth straightening method!
Invisalign Clear Aligners
If you want a straighter smile but are nervous about the thought of shiny metal braces, consider Invisalign clear aligners! Just like traditional braces, Invisalign aligners gently straighten teeth over the period of several months. 
The Invisalign system uses clear trays that fit closely over the patient's teeth to gradually shift and straighten teeth. Every few weeks you'll receive a set of updated trays that continues the adjustment process.
Why Choose Invisalign Aligners?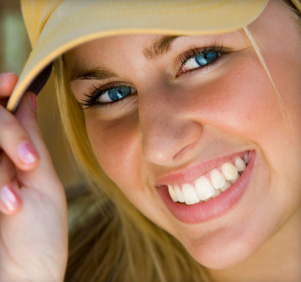 There are plenty of reasons to pick Invisalign aligners, including all of the following perks:
Nearly invisible aligners that don't pop out in pictures or catch people's eye.
Smooth, comfortable trays that won't irritate your mouth.
A treatment cost that is roughly the same as standard braces cost.
No dietary restrictions. 
Easily removable—and cleanable—trays.
Treatment time that is comparable to, and often shorter than, standard braces!
Who Is a Good Candidate for an Invisalign Treatment?
If you have your permanent teeth and are shopping for a straighter smile, you're likely a candidate for Invisalign clear aligners. However, there are always exceptions to the rule, and Invisalign aligners might not be the best option for everyone. 
Schedule an appointment with your orthodontist to learn for sure whether Invisalign aligners are a good fit for you!
Need Great Orthodontic Care Near San Bruno, CA? Contact Burlingame Smile Studio Today! 
At our office, orthodontics is about comprehensive dental care, not just braces. Contact us today to schedule an appointment for straighter teeth and a healthier bite—we're excited to meet you!