Virtual Consultations for orthodontic treatment – Anywhere and Anytime!
Get started with treatment without making a trip into the clinic! Just take 5 quick photos and answer 3 questions and you are on your way to a new smile!
Step 1: TAKE PHOTOS: Use a spoon or your fingers to retract your lips and cheeks as shown in the demo photos below.
Take a selfie, or better yet have someone help you take the photo with the flash on and in good lighting. Focus on capturing just the teeth rather than your entire face.


Step 2: EMAIL US AT info@burlingamesmilestudio your 5 photos and let us know the a little bit about what brought you here.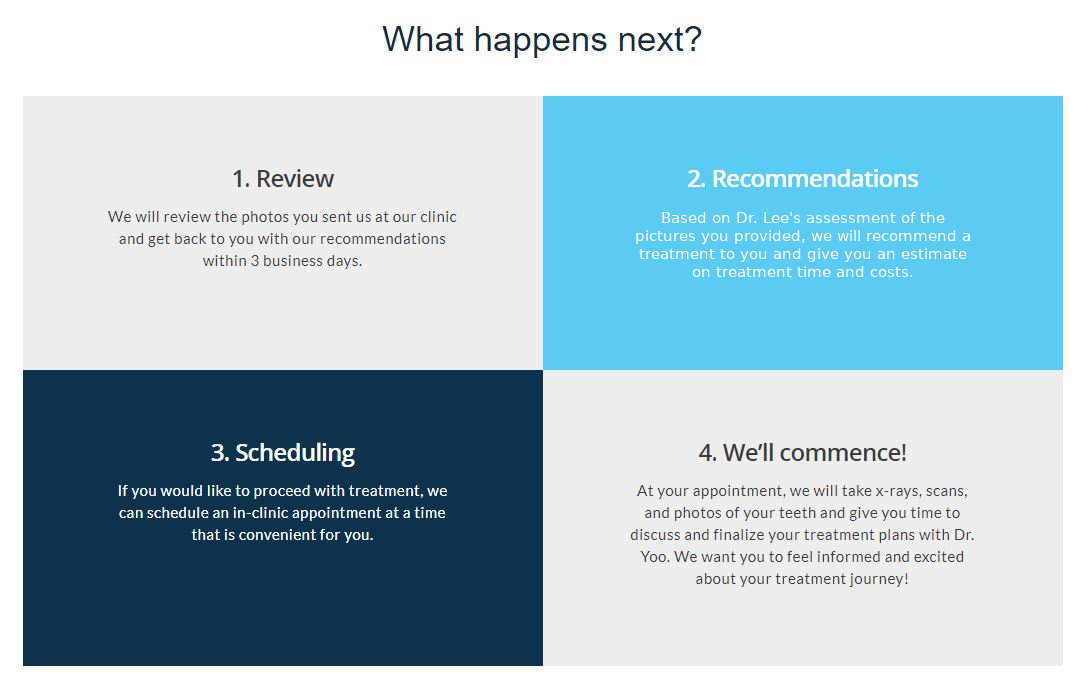 *Let us know what matters most to you about your smile.
*Let us know if you have a preferred method of treatment. Invisalign, braces, or retainers.
*Do you have dental insurance?