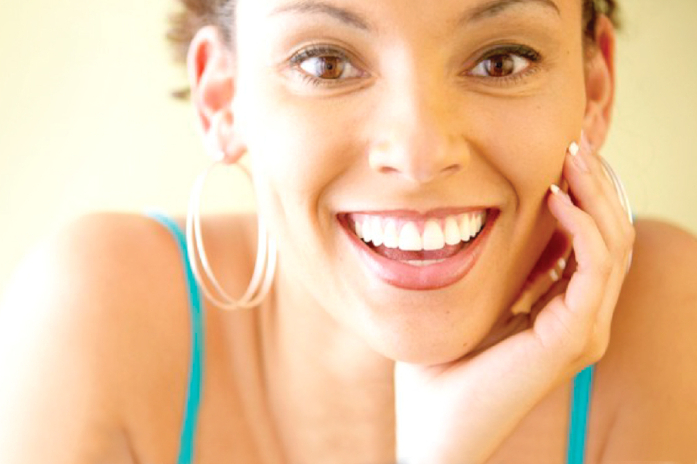 Burlingame Smile Studio has made a solid commitment to always provide access to the latest technology for all of our patients. Not only do we want to make your dental experience as comfortable and convenient as it can be, but we also strive for the maximum efficiency and effectiveness of every treatment.
That's why we're excited to be using the fantastic virtual orthodontic monitoring system: Dental Monitoring. With this technology, we can improve your braces or Invisalign® treatment without the hassle of extra visits to the office.
What Is Dental Monitoring?
Dental Monitoring is a quick and easy way to keep tabs on your orthodontic progress, and it only involves two pieces of equipment:
A mouth retractor or Dental Monitoring scan box.
Your own smartphone/tablet.
The mouth retractor holds your lips and cheeks away from your teeth, and the smartphone takes an image of what it sees. Both you and our orthodontist can look at these images to make sure that your treatment is progressing as it should.
It really is that simple. Just a regular selfie that can make your treatment many times more effective.
How Does Dental Monitoring Work in Conjunction With Your Invisalign® Aligners or Braces?
While undergoing any orthodontic treatment, it is necessary for the orthodontist to regularly check on your teeth to make sure they are behaving as expected.
If something has gone wrong with the adjustment, or your teeth aren't reacting as they should, these regular checkups catch those discrepancies and correct them while decreasing the number of in-office visits. This is very helpful for busy professionals, as well as for families who might have difficulty making it to the office for physical appointments.
Dental Monitoring increases the number of check-ins that we can do without any need for more frequent office visits. In fact, these monitoring check-ins can help with a number of treatment questions and concerns with just the touch of a smartphone button. These include:
Giving the patient reminders when it's time to change to the next Invisalign® clear aligner in the treatment series.
Giving the orthodontist warnings when dental aligners or braces are not fitting properly.
Showing the speed and direction of tooth movement.
Giving warnings when oral hygiene deterioration is detected.
All of this will normally happen at a regular checkup, but it will happen sooner with a Dental Monitoring scan box.
What are the Benefits of Dental Monitoring Scan Boxes?
Dental Monitoring saves time. Waiting for a pre-scheduled appointment to discover any treatment issues can slow down the orthodontic process significantly. Any time spent between the start of the issue and its discovery at your next appointment is time lost.

By using Dental Monitoring for Invisalign® aligners and other braces systems, we can prevent that lost time. As soon as an issue presents itself, the regular images taken with the Dental Monitoring Scan Box or cheek retractors will show those issues to Dr. Lee and our staff. They can be corrected right away through sending instructions on the Dental Monitoring app or by scheduling an immediate appointment.
Dental Monitoring can be done anywhere. Whether you're at home on a quiet weekend or on the beach soaking up the sun, you can use the Dental Monitoring app to send your regular check-in images to us. All you need is an internet connection.
Dental Monitoring scans are fast. The entire process is quick and easy, with no need for any laborious homework. Simply take a selfie with the cheek retractors or the Dental Monitoring scan box, and you're set to go.
Will I Still Work With an Orthodontist?
Yes. Dr. Lee will still be involved in your entire treatment process from start to finish. The only difference is that some of that involvement will be through the Dental Monitoring app, instead of face-to-face. We will keep track of every check-in image, and we will use our orthodontic training and experience to make sure your treatment is on course.
Talk to Us Today About Virtual Orthodontic Monitoring With Dental Monitoring
Dental Monitoring is a great way to improve the efficiency of your treatments from the safety and comfort of your home, and with no laborious work or inconveniences. By using Dental Monitoring for Invisalign® treatments or traditional braces, we are able to provide you with the absolute highest quality treatment available in orthodontics.