If you're a Hillsborough resident ready to improve your bite or straighten your teeth, visit Dr. Lee and our orthodontic team at Burlingame Smile Studio near Hillsborough, CA! We're excited to show you all the benefits our orthodontics have to offer your smile and your health. 
Orthodontics
Unlike standard dentistry, orthodontistry specializes in a few key areas like repairing malocclusions, straightening teeth, and improving a patient's natural bite. Orthodontistry makes it possible to get a healthy bite and beautiful teeth that will last long into the future. 
Benefits of Orthodontic Treatment
"She's very one-on-one with patients and cares about your needs."—Kay
Badly aligned teeth can quickly lead to discomfort or pain while biting, chewing, and even speaking. These problems can worsen with time, which is why it's important to seek out good orthodontic care now to avoid all those problems in the future. 
Orthodontics can also straighten and improve a patient's smile. If you've ever had your teeth whitened, straightened, or repaired, you know that a great smile often leads to greater self-confidence at work, home, and school.
What Is a Malocclusion?
Any kind of misalignment in your bite is a malocclusion. This might be an overbite, an underbite, crowded teeth, or anything else that keeps your teeth from matching up neatly. If you feel as though your top and bottom teeth don't fit well together, you likely have some kind of a malocclusion.
A malocclusion might not bother you now, and it might feel as though you don't need treatment at all. However, it's important to get an orthodontist's opinion before you decide to leave that malocclusion alone.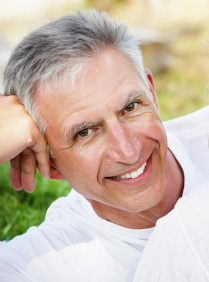 Untreated malocclusions can develop negative side effects, including:
Jaw pain.
Discomfort while chewing, eating, or speaking. 
Tendency to breathe through the mouth instead of the nose..
Speech changes, including lisps.
Frequently biting your own cheeks and tongue.  
Get your malocclusion checked out by an orthodontist today to avoid these side effects and keep your bite healthy and strong!

Braces
Braces are a highly effective orthodontic tool that can be used to straighten teeth and correct misaligned bites for people of all ages. By using brackets and wires that gradually shift teeth into a better position, braces can dramatically improve a patient's smile in just months.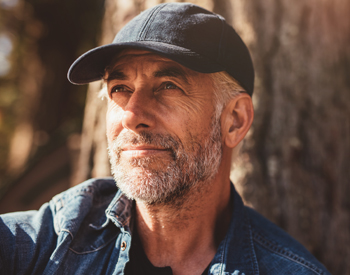 Not only will your teeth be straighter after wearing braces, but your bite will be better aligned as well. Braces are a great example of an orthodontic tool that benefits your health and your appearance at the same time!
At our office, we offer two varieties of standard braces: self-ligating metal braces or self-ligating clear ceramic braces. We consult with our patients to help determine which traditional braces option will be most effective.
Invisalign Clear Aligners
If you'd love a straighter smile but are reluctant to wear shiny metal braces, Invisalign clear aligners could be just right for you! Invisalign aligners offer the same benefits as traditional braces, and, just like their traditional counterparts, gently straighten teeth over the period of several months. 
However, instead of brackets of wires, an Invisalign treatment uses clear trays that fit closely over your teeth. These trays gradually shift teeth into their new positions. Every few weeks you'll receive an updated set of trays that continue the adjustment process until the process is complete.
Why Choose Invisalign Clear Aligners?
Invisalign aligners come with plenty of built-in perks. You can expect:
Nearly invisible orthodontic treatment that most people will never notice.
Easy brushing and flossing, especially compared to traditional braces.
Smooth, comfortable trays that won't irritate your cheeks or gums.
A treatment cost that is roughly the same as the cost of standard braces.
No dietary restrictions, thanks to removable trays. 
Easily cleanable trays..
Treatment time that is comparable to, or shorter than, standard braces.
Who Can Receive an Invisalign Treatment?
The majority of adults with their permanent teeth are great candidates for Invisalign clear aligners. However, the only way to know for sure that Invisalign aligners are right for you is to speak with someone who knows your teeth individually.
Schedule an appointment with your orthodontist today to learn whether Invisalign clear aligners are right for you!

Looking for a Great Orthodontist Near Hillsborough, CA? Visit Us at Burlingame Smile Studio Today! 
Good orthodontistry is about long-term dental health, not just braces. We're confident that you'll feel that in-depth level of care as soon as you come to our office. Contact us today to schedule an appointment! We're excited to help you get straighter teeth and a healthier smile.