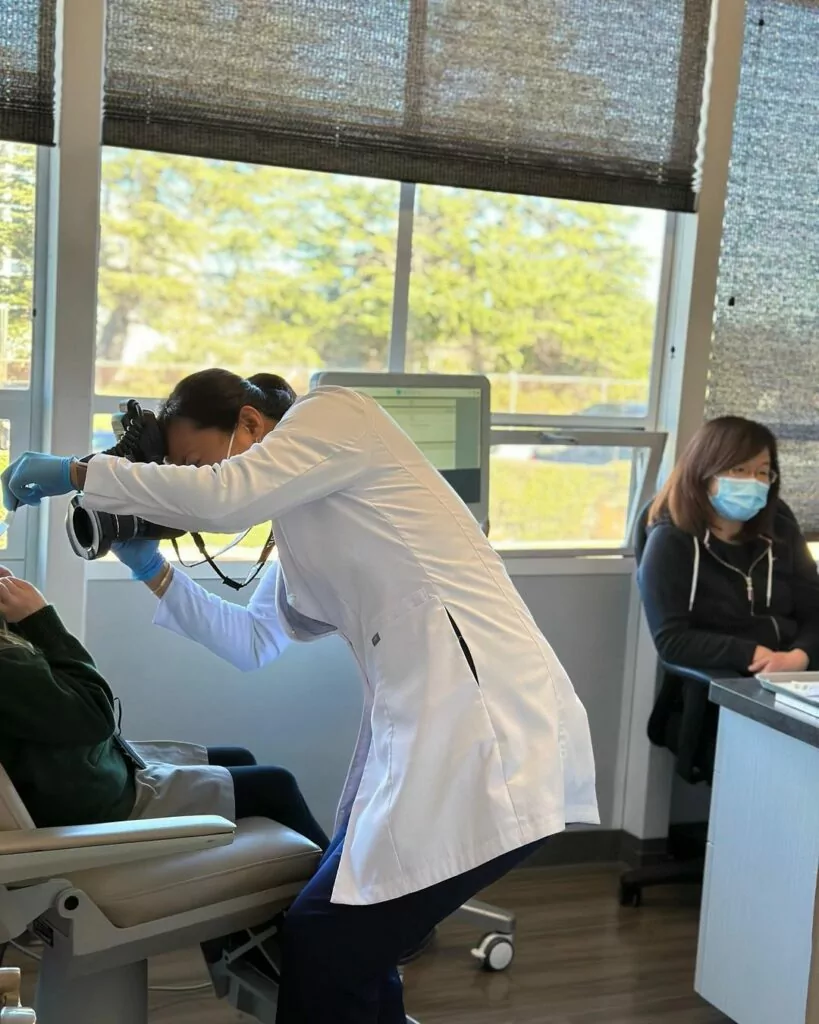 Orthodontic treatment has come a long way since the days of traditional metal braces. Today, there are many advanced technologies available that can make the process of straightening your teeth more efficient, comfortable, and even aesthetically pleasing. From clear aligners to 3D printing, the field of orthodontics has seen exciting developments in recent years. In this blog post, we'll take a look at some of the latest advances in orthodontic technology that are helping patients achieve the straighter, healthier smiles they deserve. We serve Burlingame, CA, Hillsborough, and Millbrae.
1. Clear Aligners
One of the most significant advancements in orthodontic technology has been the development of clear aligners. These nearly invisible, removable devices are a popular alternative to traditional metal braces, providing a less noticeable and more comfortable way to straighten teeth. Clear aligners use a series of custom-made trays that gradually shift your teeth to the desired position. The aligners are changed every few weeks to keep your teeth moving in the right direction. This technology has been growing in popularity over the past few years, and many patients are choosing clear aligners as their preferred orthodontic treatment.
2. Digital Scanning and 3D Printing
Gone are the days of messy dental impressions with trays of goopy material. Many orthodontists now use digital scanning technology to create accurate, 3D images of your teeth and gums. This allows for more precise treatment planning, better communication between the dentist and lab, and a more comfortable experience for patients. With the use of 3D printing, orthodontists can also create custom-made appliances, such as retainers or aligners, that fit perfectly to your teeth. This technology saves time and results in better-fitting appliances that are more comfortable to wear.
3. Accelerated Orthodontics
Another exciting advancement in orthodontic technology is accelerated orthodontics. This technique uses a device called the AcceleDent, which is a small, hands-free device that patients wear for 20 minutes a day. The AcceleDent uses low-frequency vibrations to accelerate tooth movement, making orthodontic treatment up to 50% faster. This technology is a game-changer for patients who are looking for faster results and reduced treatment time.
4. Self-Ligating Braces
Self-ligating braces are another innovation in orthodontic technology. These braces use a self-ligating system that eliminates the need for elastic or metal ties, making them more comfortable and easier to clean. Self-ligating braces also require fewer adjustments, which means fewer office visits and faster treatment times. They are available in a variety of materials, including clear ceramic and metal, and are an excellent option for patients who require traditional braces.
5. Cone Beam CT Scans
Cone beam CT scans are a type of 3D imaging that provides highly detailed, cross-sectional images of the teeth, jaw, and surrounding structures. Cone beam technology is used in orthodontics to create 3D models of the patient's mouth, which allows for more accurate planning and treatment. The images are used to evaluate the position and size of the teeth, diagnose impacted teeth and jaw abnormalities, and create custom treatment plans. Cone beam CT scans are essential for complex cases and can help orthodontists achieve more predictable and successful outcomes.
The latest advances in orthodontic technology have transformed the way patients receive orthodontic treatment. With these new technologies, patients can choose a more comfortable, efficient, and less noticeable approach to straighter teeth. From clear aligners to self-ligating braces, and accelerated orthodontics, there are many options available to meet your specific needs. Talk to your orthodontist to see which technology is right for you and get ready to enjoy your smile transformation.
Contact Dr. April Lee at Burlingame Smile Studio we serve Burlingame, CA, Hillsborough, and Millbrae.
Location (Tap to open in Google Maps):