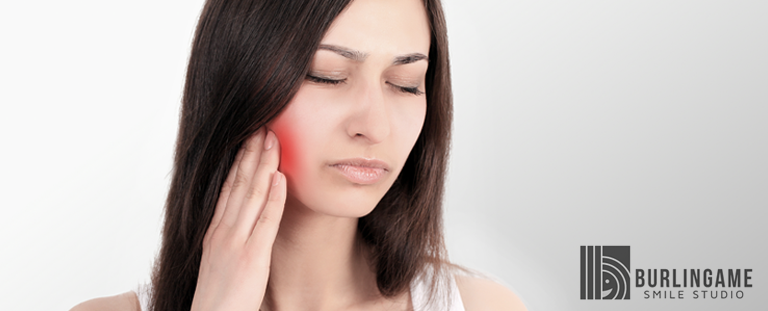 Picture: Shutterstock
WISDOM TEETH AND ORTHODONTIC TREATMENT
Everyone wants straight, healthy teeth, and for many people, orthodontic treatment is key to delivering the smile they dream of. However, for those whose wisdom teeth have still not come in, it can be concerning. Will they spend their time, money, and effort on treatment only to have their wisdom teeth ruin it? To help you enter into orthodontic treatment with confidence, even if you still have your wisdom teeth, let's take a look at the questions you might have when you choose Burlingame Smile Studio in Burlingame, CA for correcting your smile.


WHAT ARE WISDOM TEETH?
Your wisdom teeth are your third molars. They are meant to erupt behind your second molars at the back of your gumline. In theory, your wisdom teeth should come in on both sides of your mouth, on both the top and the bottom. However, as many as 20% of the population never develops one or more of their third molars.


WHY DO WE HAVE WISDOM TEETH?
In truth, we do not know, but anthropologists have theorized that wisdom teeth were meant to help early humans chew tough foods that would have made up a large percentage of their diet. As diets changed and bodies adapted, human jaws became smaller. The end result is that we no longer need wisdom teeth to chew our food, and in many cases, they no longer fit.


DO WISDOM TEETH CAUSE PAIN?
The amount of pain caused by wisdom teeth varies from person to person. For those with space in the jaw to accommodate them, they can come in essentially pain-free. If, however, your jaw does not have sufficient space for the teeth to properly erupt, they can end up impacted. Impaction can cause moderate to severe pain and is remedied by removing the wisdom teeth. Here at Burlingame Smile Studio in Burlingame, CA, we can determine if surgery is needed for you.


WHAT MAKES WISDOM TEETH ERUPTION PAINFUL?
If your jaw has the space for them, your wisdom teeth can come in properly, causing little more than teething discomfort. This discomfort should only last a few weeks and may come and go until the teeth erupt. You should be able to treat this pain with over-the-counter pain medication, saltwater rinses, and warm herbal tea. If there is not enough room for eruption, multiple problems can occur. Some potentially painful problems include:
The wisdom teeth placing pressure on other teeth to make room
The wisdom teeth coming in sideways
The wisdom teeth angling backward, hitting the jaw bone towards the back of the mouth
An infection developing due to the tooth or teeth being unable to erupt
Severe pain and facial swelling indicate that there is an underlying problem such as impaction or infection. Should you notice these symptoms, you would want to contact your regular family dentist or the oral surgeon immediately.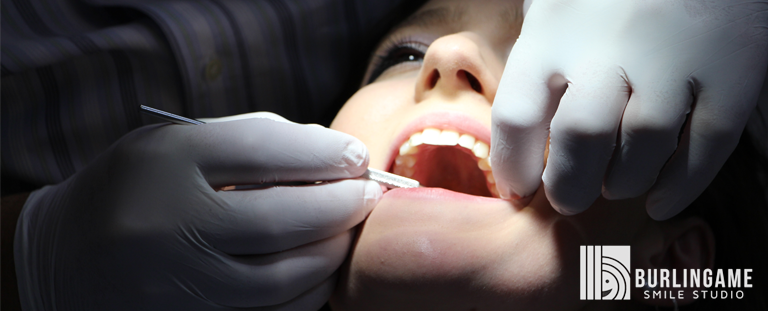 Picture: Shutterstock
SHOULD I GET MY WISDOM TEETH REMOVED?
Whether or not you should get your wisdom teeth removed depends on if they are causing problems for you or your other teeth. There are three primary reasons for removing wisdom teeth. The first is that the wisdom teeth have partially erupted and cannot be properly cleaned, resulting in infections. The second is that the wisdom teeth are causing damage to your other teeth. Finally, the third is that the wisdom teeth are causing pain or infections even if your wisdom teeth have not erupted nor are they directly harming your other teeth. We can determine if you require removal by examining your dental x-rays.


IS WISDOM TEETH REMOVAL DIFFICULT?
The difficulty of wisdom teeth removal depends on your anatomy and how the teeth are coming in. Overall, wisdom teeth in the upper jaw are easier to remove than wisdom teeth in the lower jaw. In some cases, removal is straightforward enough that it can be done quickly under local anesthetic. In other cases, wisdom teeth removal is complex, and the patient must be put under general anesthetic and operated on by a maxillofacial surgeon.


WHAT HAPPENS IF WISDOM TEETH PAIN IS IGNORED?
Wisdom tooth pain can be a sign of a big problem—the biggest being an infection. While it is possible that the pain you are feeling is just the tooth erupting and all will be well, you are better off getting it checked out as soon as possible. When infection is not treated, it can spread. Given the close proximity to your airway, a wisdom tooth infection can compromise your ability to breathe and swallow.


CAN MY WISDOM TEETH DAMAGE THE RESULTS OF ORTHODONTIC TREATMENT?
The simple answer is yes, your wisdom teeth erupting—or trying to erupt—can damage the results you have achieved through orthodontic treatment if you are not wearing your retainers faithfully. However, we cannot guarantee that they will; only your doctor can determine if you need to be worried about the impact your wisdom teeth will have on your smile.
As soon as you start to notice symptoms of your wisdom teeth coming in, make an appointment to see your doctor the potential damage can be prevented. Using x-rays, the doctor will be able to determine if your wisdom teeth are or will alter the alignment of the rest of your teeth. If your wisdom teeth need to be removed and you use a removable retainer, you may need to take a few days off from wearing it until your surgery site starts to heal.


WHAT ELSE BESIDES WISDOM TEETH CAN IMPACT TOOTH ALIGNMENT?
Even if your wisdom teeth are removed—or you never had them in the first place—your smile may not stay as straight as you would like. There are many factors that can cause long-term changes in tooth alignment. First, our teeth naturally move as we age. Wearing a retainer should prevent this. For those who have undergone orthodontic treatment, a common reason for problems with alignment is not wearing retainers as directed. Tooth loss and gum disease can also cause tooth migration. Working with your doctor should help ensure that your teeth stay straight and healthy.


SPEAK WITH AN EXPERT
If you are worried about your wisdom teeth and how they might impact the results of your orthodontic treatment, consult with Dr. April Lee at Burlingame Smile Studio in Burlingame, CA. She will be able to determine what options are right for you and make you feel more confident in the long-term results of your treatment. Give us a call at 650-231-2680 to schedule your initial consultation.