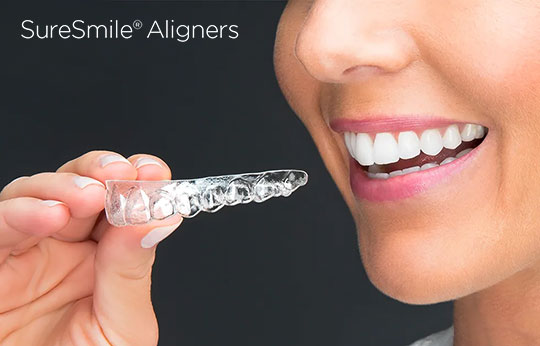 Braces were once thought of as something only for teenagers, but now more and more adults are seeking orthodontic treatment. The reasons for this are varied, but many are seeking to improve their smile or fix bite issues that have been bothering them for years. If you're considering braces as an adult, there are a few things you should know. In this guide, we'll cover the basics of adult braces, including types of braces, how long you'll wear them, and how to care for them.
Types of Braces
There are a few different types of braces that you may be offered as an adult, depending on your specific needs. Traditional metal braces are still a popular choice, but newer options like clear or ceramic braces are becoming more common. Lingual braces go behind the teeth, making them less visible, but they can be more difficult to clean and adjust. Finally, clear aligners like Invisalign are a popular choice for those looking for a less noticeable option.
Length of Treatment
The length of time you'll need to wear braces will depend on your individual needs and the type of braces you choose. Traditional metal braces are typically worn for two to three years, while clear aligners may only need to be worn for a year or less. Lingual braces can take longer to adjust, so treatment time may be longer than with traditional braces.
Caring for Your Braces
Proper care for your braces is important to ensure that your teeth are moving correctly and to avoid any complications. You'll need to stick to a strict oral hygiene routine, including brushing and flossing around your braces. You may also need to avoid certain foods, like hard or sticky candy, that can damage your braces. Regular appointments with your orthodontist are important to monitor progress and make any necessary adjustments.
Cost of Treatment
The cost of adult braces can vary depending on your individual needs and the type of braces you choose. Traditional metal braces tend to be the least expensive option, while clear or lingual braces can be significantly more expensive. Invisalign may also cost more than traditional braces. Many dental insurance plans do provide some coverage for orthodontic treatment, but you'll need to check your policy to see what is covered.
Adult braces can be a great option for those looking to improve their smile or address bite issues. With a variety of types of braces available, you can find an option that works for your individual needs and preferences. Just remember to take proper care of your braces, stick to your orthodontist's instructions, and be patient throughout treatment. In the end, a straighter, healthier smile is worth the effort.
Contact Dr. April Lee at Burlingame Smile Studio we serve Burlingame, CA, Hillsborough, and Millbrae.
Location (Tap to open in Google Maps):