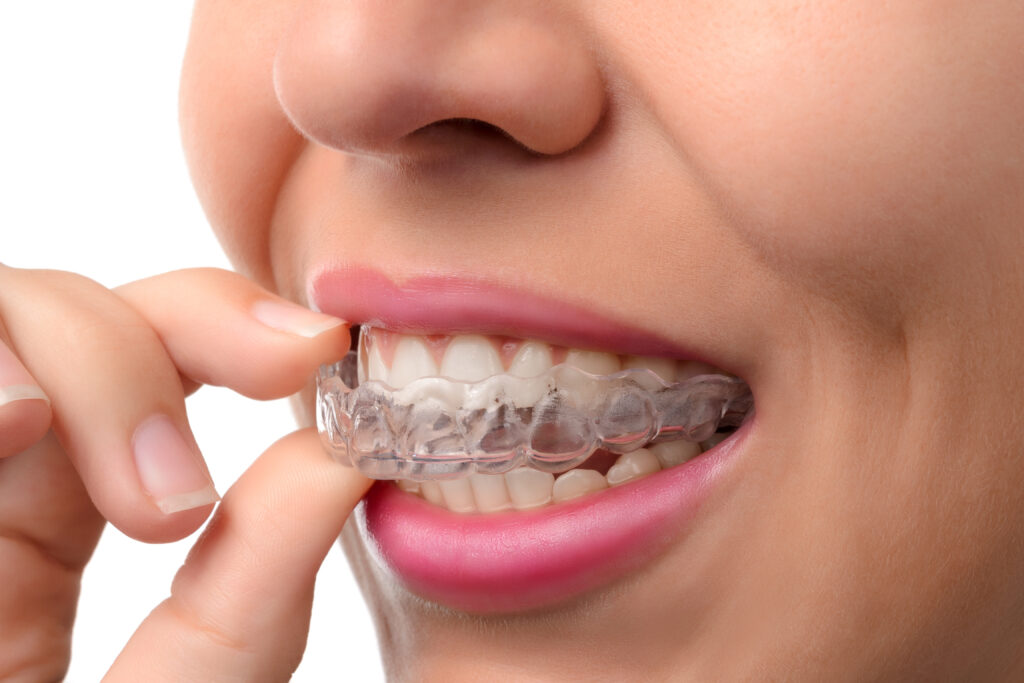 Oral health and hygiene can significantly affect a person's overall well-being. Therefore, it is essential to take good care of your teeth and visit the dentist regularly to ensure everything is working correctly. For people with misaligned teeth, crowded mouth, and other dental issues, orthodontic treatment can be a solution.
Before beginning your orthodontic journey, it is essential to understand that there is no one-size-fits-all solution for orthodontic treatment. It depends on various factors such as your age, lifestyle, and the severity of your dental issue. In this blog post, we will provide a comprehensive guide to choosing the right orthodontic solution for you and your family.
1. Traditional Braces
Traditional braces are often the most recommended orthodontic solution by dentists. They include metal brackets that are fixed to your teeth, connected by wires, and tightened over time to align your teeth properly. This solution is ideal for people with severe misalignment and overbite, as the wires and brackets can apply a lot of pressure to the teeth to move them into the desired position.
Traditional braces are also ideal for children and teenagers because they are fixed and cannot be removed, meaning there's no chance of misplacing or losing them. However, they can be highly visible and may cause discomfort, especially when the wires are tightened.
2. Invisalign
Invisalign is an orthodontic solution that uses clear plastic aligners, which are removable and can be customized to fit your teeth' shape. They are ideal for people with mild to moderate teeth misalignment, as they apply gentle pressure to move teeth into the desired position day by day.
Invisalign aligners are ideal for adults who need orthodontic treatment but do not want visible braces. They are virtually invisible, so you will not have to worry about how they look. Additionally, because they are removable, it's much easier to keep up with your oral hygiene routine.
3. Ceramic Braces
Ceramic braces work the same way as traditional braces, but they come with tooth-colored brackets that blend with the teeth. They are ideal for people who want the effectiveness of traditional braces but do not want the metal brackets to be visible.
Ceramic braces are quite expensive compared to traditional braces, making them more appropriate for adults than children. Also, this solution requires extra attention and care because the ceramic brackets can easily stain or break.
4. Lingual Braces
Lingual braces are similar to traditional braces, but the brackets are placed on the back of the teeth rather than the front. They are ideal for people who want the effectiveness of traditional braces but do not want visible braces.
Lingual braces are a bit challenging to clean and can cause some discomfort because your tongue comes into contact with the brackets. They are also more expensive than traditional braces.
Orthodontic treatment can significantly improve your dental health, restore your confidence, and enhance your quality of life. The solution you choose depends on various factors, and it is essential to consult your dentist before making a decision. Whatever orthodontic solution you settle for, remember that it requires dedicated care and attention to maintain proper oral hygiene. Choosing the right orthodontic solution for you and your family involves considering several factors, such as the complexity of the case, cost, age, and lifestyle. Consult your dentist for professional advice on choosing the best solution that suits your unique needs.
Contact Dr. April Lee at Burlingame Smile Studio we serve Burlingame, CA, Hillsborough, and Millbrae.
Location (Tap to open in Google Maps):