The Affordable Care Act (ACA) brought about some of the biggest changes to hit the insurance industry in recent years, and the promise of increased health coverage through insurance plans offered by way of the government's marketplace at health.gov was exciting upon its initial introduction. It had a particularly profound impact on the world of dentistry and orthodontics, with mention of coverage for orthodontic care as a component of standard pediatric dental health coverage.
But the American Association of Orthodontists (AAO) notes that the qualifying criteria for this dental health care benefit stipulates that only those patients whose cases may be determined to be "medically necessary" are eligible for coverage of orthodontic treatment. This limitation requires that dentists and orthodontists must not only determine exactly which treatments will be eligible for coverage among each of their patients, but also determine which patients may qualify for coverage, as well as taking on the administrative task of managing the forms and paperwork required for qualifying patients and submission of claims.
The problem of establishing a patient's eligibility for coverage is further complicated by the fact that multiple insurance payers have varying criteria for their respective coverage policies, and no national standard has been established for qualifying exactly what may be determined to be a medical necessity with respect to orthodontic care. Standards are set by individual states, which means that they vary from state to state, even under policies issued by the same insurance providers.
To further exacerbate the confusion, about half of the states use qualification criteria established by their individual state public assistance programs, while the other half let the actual insurance companies establish their own criteria for determining what procedures are medically necessary. Given this variance in qualifying criteria, the task of qualifying a patient or procedure for coverage becomes an administrative hurdle that falls upon the dentist or orthodontist.
All of this confusion inevitably leads to increased administrative obstacles in cases that may fall into "grey areas." In order to sidestep the possibility of covering ineligible care, cases that are assessed as "medically necessary," which currently represent approximately 5-15% of all cases, usually involve a very serious injury or medical condition that may require treatment by a variety of medical specialists at once in order to restore natural function and improve the patient's quality of life. These cases are typically extremely serious, as opposed to common conditions, and insurance coverage may require approval by a variety of medical experts in order to establish eligibility.
Policy Reviews on Medically Necessary Orthodontic Care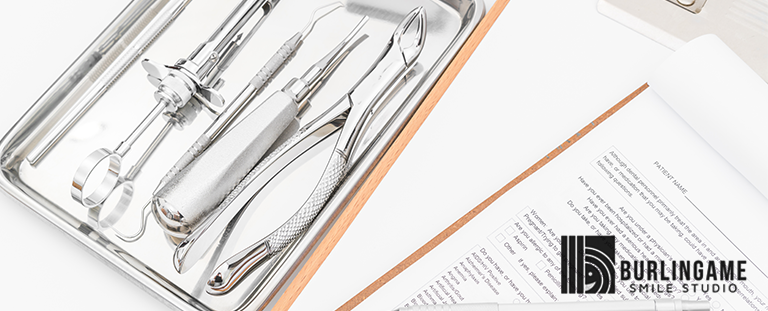 Picture: Freepik
In an effort to provide a clear understanding of the criteria for determining medical necessity with regards to orthodontic care, the AAO reviewed the existing policy on medically necessary care for orthodontics (MNOC), and the policy was amended by the House of Delegates in 2014, providing an essential foundation and directive as follows:
"Medically necessary orthodontic care is defined as the treatment of a malocclusion (including craniofacial abnormalities/anomalies) that compromise the patient's physical, emotional or dental health. This treatment should be based on a comprehensive assessment and diagnosis done by an orthodontist, in consultation with other health care providers when indicated."
Once the definition of medical necessity was clearly defined, representatives from the AAO as well as the Council on Orthodontic Health Care (COHC) met with third-party payers' representatives in order to discuss the ways in which individual insurance companies were defining the term. It quickly became clear that insurance payers had each established their own individual variance on the definition of what was considered medically necessary orthodontic care. It was then suggested by the payers' representatives that the AAO develop a qualifying index that could be used to identify patients who meet the criteria for medically necessary orthodontic treatment.
In response to this request, the AAO assigned a group known as the Handicapping Indices Task Force (HITF) to evaluate whether the index could be a useful and beneficial tool, and to develop the index if deemed appropriate. Nevertheless, the Task Force arrived at the conclusion that the use of auto-qualifiers would be more effective than an index in order to serve the needs of orthodontists and patients, and added that all committee recommendations must be backed up by solid scientific evidence.
The use of indices could prove to be more cumbersome for both the payer and the medical provider. For insurance companies, indexed information poses the challenge of programming logic into claims systems, which would require that any claims containing indexed data be reviewed and approved by a consultant, followed by a hands-on review and adjudication process. For medical providers, the use of indexed data could mean the need to spend inordinate amounts of time gathering patient information and measurements, as well as spending additional time and labor filling out the index score form.
Committee on Medically Necessary Orthodontic Care to Develop Pilot Test Program
Following the recommendations set forth by the HITF, the AAO established a Committee on Medically Necessary Orthodontic Care, comprised of representatives from the Councils on Education, Scientific Affairs, and Orthodontic Health Care as well as key AAO members. This committee was assigned the task of developing a comprehensive list of recommended auto-qualifiers and diagnostic documentation, based on solid scientific evidence.
AAO representatives met with representatives from leading insurance companies to address the confusion surrounding the eligibility criteria for determining coverage of MNOC, as well as developing a standardized method for qualifying patients for MNOC across all states. The payers' representatives also expressed a need for standardization and called on the AAO to propose standardized qualification criteria.
Overall the initial meeting established that all attendees support the development of a coalition to advocate for standardization of qualifying criteria for MNOC. Attendees also expressed interest in establishing a group to develop a pilot testing program to evaluate the qualifying criteria; pilot program providers may be AAO members. Participants for the pilot testing program may sought from such groups as:
The Center for Medicare/Medicaid Services
State insurance departments
Association of Managed Care
Coverage exchanges
The Committee on Medically Necessary Orthodontic Care then re-convened and developed a finalized list of medical auto-qualifiers along with the required diagnostic documentation to substantiate each condition, as follows:
"Medically Necessary Orthodontics should be deemed necessary and qualified when it is part of a case invlving treatment of cranio-facial anomalies, malocclusion caused as the result of trauma, or a severe malocclusion or cranio-facial disharmony that includes, but is not limited to:
Overjet equal to or greater than 9mm
Reverse overjet equal to or greater than 3.5 mm
Posterior crossbite with no functional occlusal contact
Lateral or anterior open bite equal to or greater than 4 mm
Impinging overbite with either palatal trauma or mandibular anterior gingival trauma
One or more impacted teeth with eruption that is impeded (excluding third molars)
Defects of cleft lip and palate or other craniofacial anomalies or trauma
Congenitally missing teeth (extensive hypodontia) of at least one tooth per quadrant (excluding third molars)
The diagnostic records deemed to be suitable to correctly evaluate and qualify a medically necessary orthodontic procedure include the following:
Panoramic radiograph
Cephalometric radiograph
Intraoral and Extraoral photographs
The AAO Board of Trustees approved the proposed criteria for determining MNOC eligibility at a meeting held in May of 2015. The AAO-approved criteria have since been assigned to the National Association of Dental Plans, whose leadership is responsible for the development and implementation of the pilot study program.