Adults in the U.S. and Canada are flocking in record numbers to seek adult orthodontic treatment and repair their smiles as a means to improve their appearance and self-confidence and make a better first impression in professional settings.
A recent study conducted by the American Association of Orthodontics (AAO) tracking orthodontic patients in Canada and the U.S. found a dramatic increase in the popularity of adult orthodontic treatment between 2012 and 2014. During the course of that study, the number of patients over the age of 18 who underwent treatment to correct orthodontic conditions rose to 1,441,000, representing an all-time high of 16% of orthodontic patients.
This record-breaking number has continued to increase since the study was conducted, indicating that the use of braces, aligners, and other orthodontic devices has gained widespread use among adults. The AAO now estimates that some 27% of orthodontic patients today are over the age of 18.
While the majority of adult orthodontic patients regret not having started orthodontic treatment during childhood or adolescence, there are many reasons for the increase in adults seeking this type of treatment.
Firstly, the improvement in one's appearance certainly improves one's chances of making a positive first impression in professional environments where one wants to look their best. But for many adults, the reasons are also functional, as orthodontic treatment may also improve their ability to chew food correctly, as well as preventing tooth decay by making it easier to clean in between the teeth once a person's bite has been properly aligned.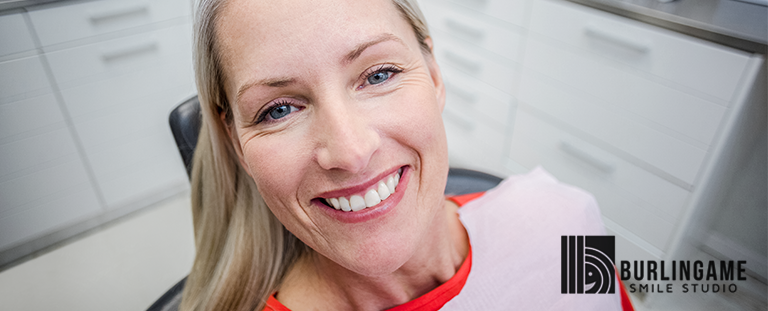 Picture: Shutterstock
Additionally, new advances in orthodontic treatment provide solutions that are almost imperceptible, such as clear, nearly invisible aligners, and ceramic braces made of a natural-looking material that are significantly more subtle in appearance than their old-school metal counterparts. No longer does orthodontic treatment mean a mouthful of shiny metal, making it much easier to undergo orthodontic treatment while functioning in a work environment.
The cost of orthodontic treatment may also be more manageable for working adults, and in many cases, dental insurance may cover some or all portions of the treatment.
The impact of orthodontic problems and malocclusions such as crooked teeth or "buck teeth" also affect one's self-esteem, leading to related impact in personal and professional interactions. In a study conducted in 2013 by the Impulse Research Corp. on behalf of the AAO, of the adult orthodontic patients surveyed, 75% reported an improvement in their personal and professional relationships due to their improved self-confidence as a result of having a healthier, more attractive smile, while 92% of respondents said they would recommend adult orthodontic treatment to others.
If you're interested in seeing an improvement in your smile, also improving your appearance, oral health, and self-confidence, it's never too late to contact Dr. April Lee at Burlingame Smile Studio. Dr. Lee provides state-of-the-art orthodontic treatment for patients in the Southern California area. Contact our office today to take your first step toward a healthier and more radiant smile!