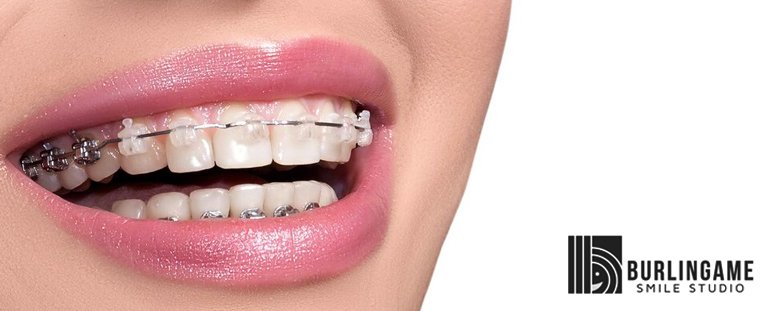 Picture: Shutterstock
AFFORDABLE DENTAL BRACES FOR ADULTS
If you're looking for affordable dental braces for adults in San Franscisco Bay Area, look no further than Burlingame Smile Studio, led by Dr. April Lee, a certified specialist in Orthodontics.
INVEST IN YOUR HEALTH AND APPEARANCE
While an orthodontic treatment including adult dental braces may initially seem like a significant expense, consider how important your teeth are to not only your oral and overall health, but also to your cosmetic appearance and self-esteem. Dental braces are a cost-effective treatment for malocclusions. Dental braces may also help you prevent other dental problems that can result from misaligned or crooked teeth or other orthodontic conditions.
Dental braces are orthodontic devices designed to straighten and align teeth, correct the bite, and improve jaw function as well as overall oral health. The cost of braces may vary somewhat depending on the type of braces you choose, and they may be constructed out of metal or ceramic.
The goal of braces is to treat malocclusions, or conditions wherein the teeth are not properly aligned, such as an overbite, under-bite, crooked or crowded teeth, or other structural or cosmetic conditions affecting the teeth and jaw.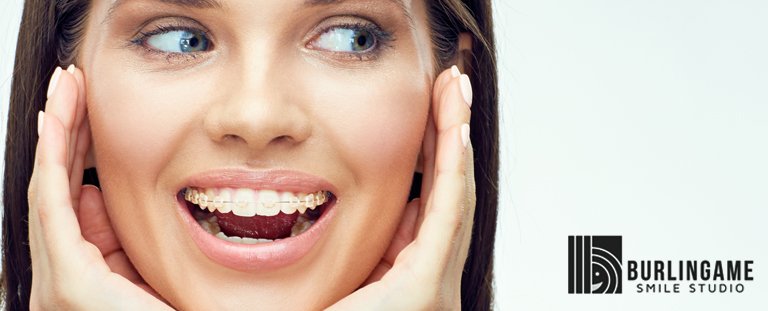 Picture: Shutterstock
LONG-TERM BENEFITS OF WEARING ADULT BRACES
Chances are that if you've reached adulthood with malocclusions or crooked teeth, you've been dealing with some of the associated conditions that those structural problems encourage over time, such as tooth decay caused by difficulty with cleaning your teeth properly, and digestive problems exacerbated by improper chewing or a crooked bite.
While many adults choose to wear braces to improve the appearance of their smile, the real benefits of wearing adult braces are significantly more far-reaching than merely cosmetic. Teeth that are properly aligned improve general health by correcting the structures that affect the critical functions of eating and chewing, thus improving digestion and enhancing proper nutrient absorption. In many patients, malocclusions may also contribute to speech impediments, such as a lisp, as well as other problems such as pain in the jaw or habitual tooth grinding.
Straight, properly aligned teeth contribute to a healthy mouth, and by extension, improve your overall health. Because straight, well-aligned teeth are also easier to brush and floss, this timely investment in your oral health will surely prevent future problems that can end up being costlier in the long run!
HOW DENTAL BRACES WORK
Dental braces work through consistent application of force and pressure to gradually shift the teeth into a straighter, more correct position. They consist of four components:
Arch wire
Brackets
Bonding material
Basically, the tiny ceramic or metal brackets are attached to the teeth with special bonding material, and held in place by a stiff arch wire, which is slowly tightened more and more over time, causing increased pressure on the brackets to gradually shift the teeth to a new position.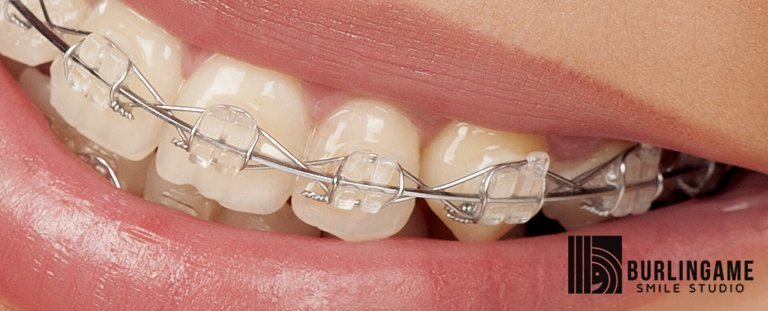 Picture: Shutterstock
CHOOSE FROM DIFFERENT TYPES OF ADULT BRACES
Burlingame Smile Studio provides a variety of adult braces for you to choose from, depending on your particular needs and preferences, as well as budgetary considerations. While metal braces are usually the most affordable, price variations are not too dramatic between the following types of braces:
Metal Braces: These are usually made out of surgical-grade stainless steel, and these individual metal brackets are bonded to each individual tooth using bonding cement, while also attached to a firm arch wire by means of tiny elastics or O-rings. As the arch wire is gradually tightened increasingly over time, it slowly pulls teeth into their desired position.
Ceramic Braces: Ceramic braces function exactly like metal braces, but instead of being made of stainless surgical steel, the brackets are made out of a clear, transparent ceramic material, so they are significantly less noticeable than metal braces.
KEEPING ADULT BRACES AFFORDABLE
At Burlingame Smile Studio, Dr. Lee and her staff provide a variety of payment options to meet individual patient needs. Please call for a consultation at 650-231-2680.