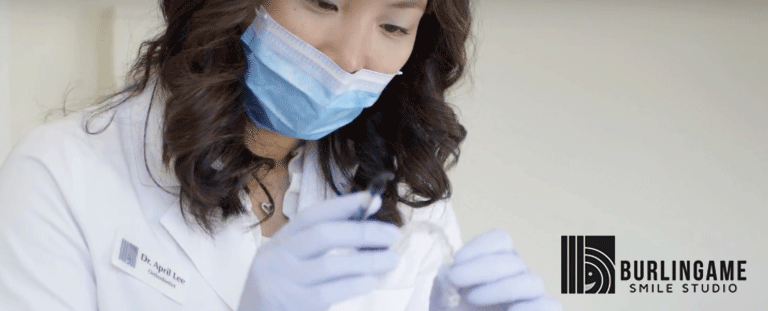 Picture: Archive
If you have ever seen the commercials for mail order DIY braces/ aligners at home, you may be intrigued by them. Who wouldn't want to do their own dental care, save money, and have a beautiful smile. But, is it really that easy? Of course not!
Dr. Lee along with the American Association of Orthodontists (AAO) as well as the California Dental Association (CDA) want to warn you that mail order and DIY braces/ aligners are a bad idea as they can irreparably harm your teeth and leave you with complicated oral health problems. Below, Dr. Lee would like to share with you with a story from a man named Kyle who tried these mail order braces and his results.
If you have any questions about braces or you would like to discuss aligners as an orthodontic treatment option, contact Burlingame Smile Studio today.
Talk to Me About DIY Braces and Mail Order Aligners
Mail order braces or aligners that you can do yourself at home have taken the market by storm because they make grandiose promises of straight teeth at minimal cost. However, consumers need to be aware that like many things in life, you get what you paid for…
Kyle, a young man, decided to try out these aligners because he simply wanted a better smile to impress his customers and clients. He knew that being a real estate agent meant that his looks would influence his first impression when he met potential clients. He could not have crooked teeth, tooth decay, or an awkward smile.
Kyle truly believes that your smile is one of the most important things you have, and he wanted his to be as perfect as possible. As a busy real estate agent, he did not think he had time to visit the dentist, go through the consultation, and schedule treatment, so DIY aligners were appealing to him.
In addition, he felt that traditional orthodontia treatment and visits might be out of his price range. After seeing the advertisements over and over for these mail order DIY aligners, Kyle made the leap. He thought that he could get straight teeth in less time for less money out of his pocket and so it seemed like a win-win situation.
His first impression of the aligners was that they would be simple and easy. Who can really mess up putting some aligners in their mouth. The company Kyle worked with promised him a smile in just six months. Not bad, right?
Time came and went and before Kyle knew it, six months passed. He realized something was wrong when he reached the end of his treatment period. What was wrong, you may ask. His teeth never straightened. In fact, they didn't move at all. Yep, the aligners failed him.
Kyle felt like he had been cheated, especially when he paid $2,000 for the treatment and was promised results. But, his teeth not moving were not the worst of the experience. Quickly, Kyle learned that he could no longer bite all the way down! One of his teeth kept hitting another one and would not allow him to bite down.
Uh-oh! The only thing that the mail order treatment had provided Kyle with was teeth that no longer allowed him to close his mouth, bite, or chew comfortably.
Don't End Up Like Kyle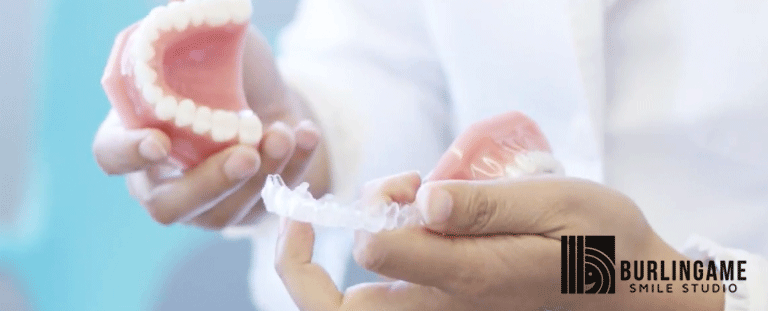 Picture: Archive
Dr. Lee, CDA and AAO warn consumers against DIY braces and aligners. They are not safe, and they can potentially lead to serious oral problems, if not immediately, down the road.
These mail order DIY braces companies created themselves to compete directly with orthodontists. However, it is only certified orthodontists who have undergone rigorous accredited training programs vetted by the dental board for the sole purpose of protecting the patient from harm. The American Association of Orthodontists has become aware of these mail order options and they are becomingly increasingly worried about the safety of them.
In fact, the AAO's general counsel, Kevin Dillard stated, "We've been contacted by a number of patients who've been injured, from loss of gum tissue to potentially losing teeth because of the treatment."
The AAO is working to put an end to these DIY treatment options and they have actively filed complaints in 36 states so far.
Dr. April Lee is Here to Help You
Dr. Lee understands how these DIY options may appeal to you, but, there is just too much risk associated with them. Direct to consumer aligner companies are not ones that you want to do business with. While their testimonials and success stories may be convincing, there is just too much risk of serious injury involved.
We understand that you may be worried about the cost of orthodontic treatment and that is why Burlingame Smile Studio is committed to making all services and treatments affordable. We offer several in-office and third-party payment plans to assist in making your beautiful smile dreams come true.
Call Burlingame Smile Studio today to schedule an orthodontic consultation with Dr. April Lee.