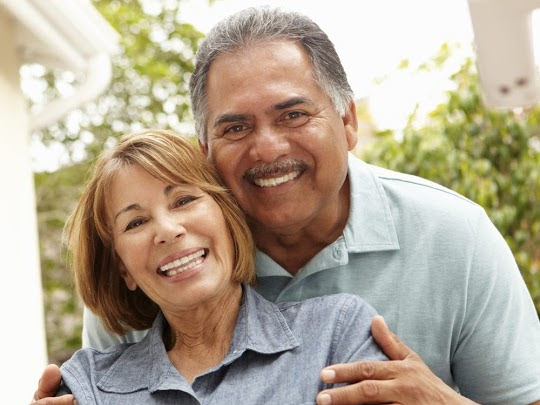 For many adults, the thought of wearing braces can be daunting. After all, it's not exactly a look that appeals to everybody. Fortunately, orthodontics has come a long way over the years and there are now several options available to adults who need braces or other corrective treatments to improve their smile, here at Burlingame Smile Studio in Burlingame, CA.
Let's look at some of the most popular types of adult braces and see which one is right for you.
Metal Braces
Traditional metal braces have been around for decades and are still one of the most used forms of orthodontic treatment today. Metal braces use brackets made of stainless steel attached to your teeth with strong adhesive. These brackets are then connected with a thin wire that can be adjusted as needed to move your teeth into the proper position. Metal braces are an affordable option, but they can also be quite noticeable when you smile or talk. However, they do provide excellent results in terms of straightening teeth quickly and efficiently.
Invisible Braces
Invisible braces offer a more discreet option than traditional metal braces as they are nearly impossible to detect when worn properly. This type of brace uses small plastic trays that fit over each individual tooth and gradually move them into position over time with gentle pressure applied by the trays themselves. The trays can be removed for eating and cleaning, so you don't have to worry about food getting stuck between your teeth or wires cutting into your gums during oral hygiene routines. While invisible braces take longer to produce results than metal braces due to lower torque levels, they make up for it in convenience and comfort as well as being virtually unnoticeable when worn correctly.
Ceramic Braces
Ceramic braces combine the best parts of both metal and invisible braces by using ceramic brackets instead of metal ones that blend in with your teeth more naturally while still providing excellent results in terms of straightening your teeth quickly and efficiently like traditional metal braces do. Ceramic brackets also use clear elastic ties instead of colored ones, so they look even less noticeable than traditional metal braces when worn properly. Ceramic brackets tend to cost more than either metal or invisible braces due to their aesthetic appeal, but they offer an excellent solution for those who want visible results without sacrificing discretion while wearing their brace system in public settings.
When it comes to adult orthodontic options, there are plenty available on the market today! Traditional metal braces remain incredibly popular due to their affordability and fast results, while invisible and ceramic versions offer more discreet solutions that blend in with your natural smile better while still providing excellent results over time. Whichever type you choose, you can rest assured knowing that modern orthodontics have come a long way towards making sure adult patients get the perfect smile!
Contact Dr. April Lee at Burlingame Smile Studio we serve Burlingame, CA, Hillsborough, and Millbrae.
Location (Tap to open in Google Maps):