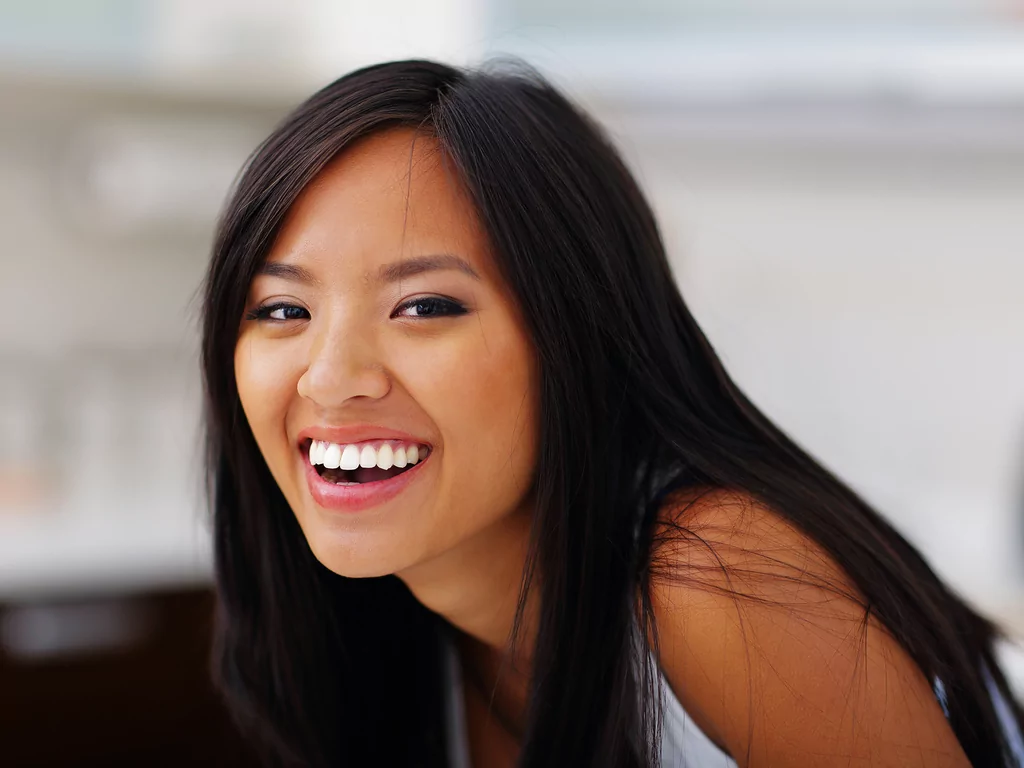 The orthodontic clear aligner treatment process involves the following steps:
Get a custom-tailored treatment plan
First, visit an orthodontist like Dr. April Lee of Burlingame Smile Studio in Burlingame, CA for a consultation. During your appointment, the orthodontist will examine your teeth and capture a digital scan of your mouth. After further review of your condition, a custom treatment plan will be made.
You'll likely receive a digital preview of your proposed new smile before your new aligners are manufactured.
Some companies offer clear aligners as mail-in solutions and allow patients to send molds of their teeth rather than visiting a qualified orthodontist for a consultation. Some of these brands include SmileDirectClub, ALIGNERCO, NewSmile, and byte®.
However, trusted brands like Invisalign, Candid, and ClearCorrect all require in-person consultations.
Preparation of the aligner
After impressions of your mouth are made, a custom treatment plan will typically be created for you. Once you approve, the digital models are transferred to a manufacturing facility where your aligners are made.
When completed, you'll accept your doctor's treatment and begin the process.
Upkeep of aligners
You'll need to change your aligner trays every 1 to 3 weeks. For successful teeth aligning, you'll need to keep them on for about 20 to 22 hours a day.
Several aligners are used over the course of treatment because a single one is only capable of moving teeth very minimally. Each set will gradually move your teeth toward the desired position. A full treatment plan can extend from 3 to 24 months in total.
After your treatment is completed
When your treatment is finished, a customized clear retainer is made using a mold of your newly corrected teeth.
Your retainer should be worn every night while sleeping to make sure that misalignment does not recur.
Burlingame Smile Studio serving Burlingame, CA, Hillsborough, and Millbrae.
Location (Tap to open in Google Maps):