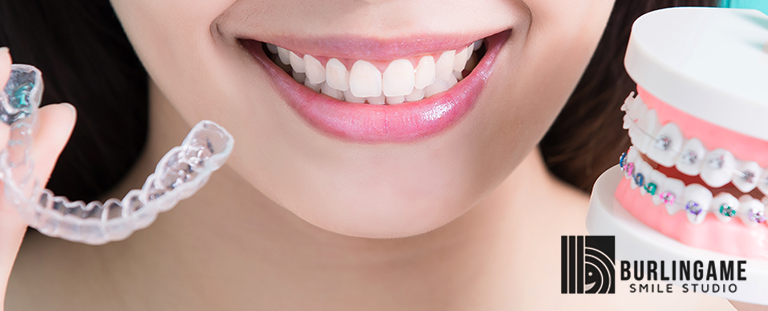 Of course, when Dr. April Lee at Burlingame Smile Studio, serving Burlingame, Hillsborough, and Millbrae, says you need braces, one wonders: How long? However, the answer is as individual as you are.
Three key factors will help an orthodontist estimate how long it will take to produce a successful smile:
Your age. Children can see results faster than adults.
The amount of correction required. The more cubic capacity required, the more likely it is that it will last.
The type of braces you have chosen or require. Serious problems often require the use of traditional braces and can take longer to achieve the results you want.
What to Expect
The orthodontist will examine your mouth, take x-rays and make plaster models of your teeth. This allows the orthodontist to estimate how long the braces will be used.
An exact time axis cannot be predicted, but here are some general guidelines:
·     Most people should wear braces for 18 to 24 months
·     For problems that are difficult to solve, treatment can take up to three years.
·     If you have fewer problems or can use clear braces, treatment can last 6 to 18 months.
How to Make the Process Go More Smoothly
To avoid wearing braces too often, follow these steps for best results:
If you are using braces, only remove them as instructed. This is especially true when eating, brushing your teeth, and flossing. Don't miss a day unless your orthodontist tells you to.
If you have elastic bands on the supports or use a scarf at night, follow the instructions carefully. Don't ignore these extras. They are important to keep the trend on track.
If you practice contact sports, ask your orthodontist to provide you with a mouthguard. This will help protect and straighten your teeth.
Avoid foods that are harmful to orthodontics. Sticky foods can break or loosen the clips or wires that hold the mounts in place.
Keep your teeth clean and healthy. Ask your orthodontist how to take care of your teeth and your orthodontics to help prevent oral health problems.
Contact Burlingame Smile Studio, serving Burlingame, Hillsborough, and Millbrae.
Location (Tap to open in Google Maps):