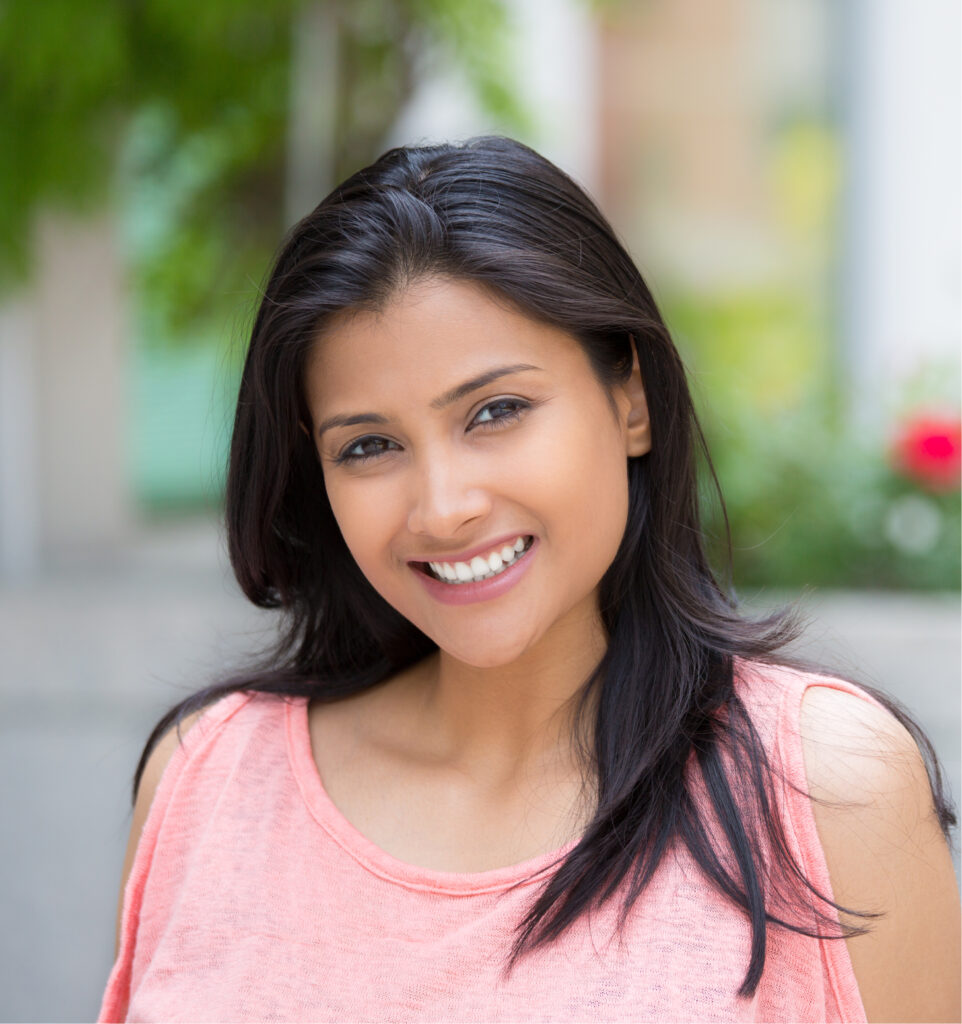 While it's obvious the main difference between old-style braces (clear or metal) and invisible braces is detectability, it isn't the only thing to consider. There are pros and cons to both.
Removability – Invisible braces can and must be removed when eating or drinking anything other than water. While this is an advantage over metal braces, considering their propensity to trap food particles, it is also a drawback because the wearer of invisible braces must have the self-discipline to keep the alignment trays in 22+ hours a day.
Timeframe – By and large, invisible braces have a shorter treatment time than traditional braces. Most invisible braces will require anywhere from 6-18 months. Metal or ceramic braces usually require a minimum of 2 years.
Cleaning – Traditional braces don't require much in the way of extra cleaning. You can generally take care of them while brushing your teeth as you customarily do. A water pick can also be helpful, though it is not required. Invisible braces must be taken out and cleaned separately from your regular tooth brushing routine.
Irritation – Metal or ceramic braces can rub against the cheeks and inner lips. What's more, they can even injure the inner mouth of someone engaging in strenuous activities like contact sports.
Invisible Braces Can't Treat all Orthodontic Issues – Invisible braces are great at treating some of the more common alignment problems people have. This includes crooked or crowded teeth, overbites, and gapped teeth. They cannot do it all, though. There are many more complex issues that can only be treated by traditional metal or ceramic braces. These include back teeth issues, rotating premolars and canine teeth, teeth that must be moved vertically, malocclusions (teeth improperly places with mouth closed), and crossbites (when a tooth is closer to the tongue or cheek than the upper or lower tooth opposite it).
The invisible option is ideal for those with standard alignment issues who don't want to broadcast the fact they are wearing braces to the world. They typically can be worn for less time than traditional braces but can be on the more expensive side. Invisible braces also require self-discipline, as they are removable. If you can't routinely commit to the 22+ hours a day, then there's no point in getting them. Finally, those with certain, more serious orthodontic issues cannot use invisible braces and must opt for either the metal or ceramic routes.
Contact Dr. April Lee at Burlingame Smile Studio we serve Burlingame, CA, Hillsborough, and Millbrae.
Location (Tap to open in Google Maps):