Mail order braces and DIY tooth aligner kits have become one of the latest trends in online marketing ploys. Videos of people who have presumably managed to bypass professional orthodontic treatment and supposedly saved tons of money by ordering their tooth aligners online are cropping up everywhere. But what these videos never tell you is the dangers and risks that come with taking orthodontic care into your own hands.
Below, we will briefly discuss 6 major reasons why ordering tooth aligners by mail is a bad idea:
Professional dentists and orthodontists have years of specialized training that you don't have. They understand the way dental development works, how the roots of your teeth are attached to the underlying bone tissue, and how best to manipulate the teeth so that they shift gradually into their proper position through the use of braces of acrylic aligners.
Effective and successful orthodontic treatment involves long-term planning based on the careful study of x-rays, as well as a professional assessment of your condition, and gradual adjustments of the braces or aligners throughout treatment. DIY options don't provide any of this, which means that your treatment may actually not work for you at all, or worse, may make your teeth actually look worse than before.
Without the assessment and guidance of a professional, you may miss key underlying structural issues that may be contributing to your malocclusion and may need to be properly addressed before your teeth can be properly straightened.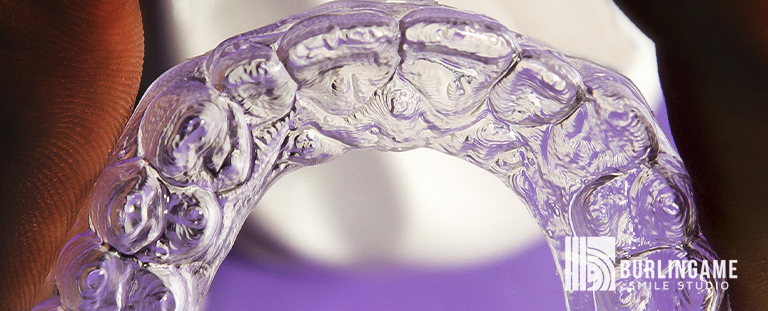 Picture: Shutterstock
Successful orthodontic treatment requires ongoing regular checkups throughout the treatment in order to monitor your progress and ensure that the teeth are shifting correctly into their desired position. If your DIY aligners fit too loosely or too tightly, they may not correct the teeth as you had hoped. But of course, without a professional to evaluate the way your aligners fit, you will have no way of knowing if they actually fit you correctly.
The quality of mail-order materials may not be up to par in comparison with materials used by real dental professionals. Remember, a good marketing campaign can make anything look attractive, and it wouldn't be the first time someone got swindled by believing that all that glitters is gold. The reality is that professional dental materials are expensive, and in order to save the money that these online kits claim to save you, they have to use less expensive materials than those that professionals have access to, because at the end of the day, their bottom line is far more important to them than the health of your teeth, gums, and bone.
Your mail-order treatment may make things worse instead of better. Remember, we're talking about something as serious and essential as your teeth, gums, and bone here. These are organs that affect your ability to eat and speak. If something does not go as planned, the repercussions could be far more costly, painful, and complicated than a simple professional orthodontic treatment. You could end up losing teeth, damaging your gums and bone, and/or requiring surgery to correct a DIY treatment gone wrong.
If you are considering braces or dental aligners, it is highly advisable that you get a complete dental checkup to ensure that orthodontic treatment is right for you. At Burlingame Smile Studio, Dr. April Lee provides comprehensive dental treatment for patients in Northern California, including Burlingame, San Mateo, Redwood City, San Bruno, and neighboring vicinities.