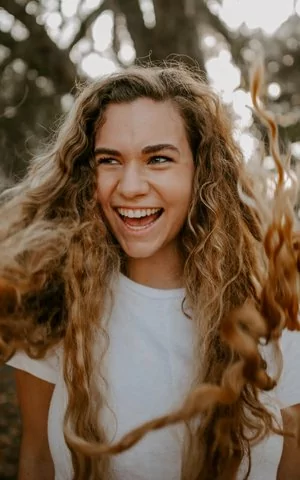 Orthodontics is the branch of dentistry that deals with the diagnosis, prevention, and treatment of dental and facial irregularities. Orthodontic treatment is usually associated with the use of traditional braces, retainers, and other appliances that help move teeth into their proper alignment. However, with the latest advancements in technology, orthodontic treatment has become more efficient, effective, and comfortable than ever before. In this blog post, we'll discuss some of the latest technology in orthodontics that patients need to know about.
1. Digital 3D Scanners: Traditional dental impressions used to be uncomfortable and messy. However, with digital 3D scanners, orthodontists can take accurate and detailed scans of your teeth, bite, and jaw without causing any discomfort or mess. The 3D scanner creates a digital model of your teeth that can be used to design your customized treatment plan, fabricate clear aligners or braces, and monitor your progress over time.
2. Self-Ligating Braces: Self-ligating braces are an alternative to traditional braces that use elastic bands or ties to hold the wire in place. Self-ligating braces use a sliding mechanism that reduces friction and allows for a gentler and more effective movement of the teeth. Self-ligating braces can also reduce the need for frequent adjustments and can result in a faster and more comfortable treatment.
3. Clear Aligners: Clear aligners are a popular alternative to braces that use a series of clear, removable trays to gradually shift your teeth into their desired positions. Clear aligners are virtually invisible, and comfortable, and allow you to eat, drink, and brush your teeth without any restrictions. Clear aligners are also customized to fit your teeth and can be used to treat a wide range of orthodontic issues.
4. Cone Beam CT Scans: Cone beam CT scans are a special type of X-ray that provides a 3D view of your teeth, bones, and soft tissues. Cone beam CT scans can help orthodontists diagnose and treat complex orthodontic cases, such as impacted teeth, jaw deformities, and airway problems. Cone beam CT scans are also quick, comfortable, and low in radiation.
5. Accelerated Orthodontics: Accelerated orthodontics is a technique that uses micro-osteoperforations or high-frequency vibration to stimulate bone remodeling and accelerate tooth movement. Accelerated orthodontics can reduce the treatment time by up to 50% and can result in fewer appointments and less discomfort.
Advancements in orthodontic technology have revolutionized the way orthodontic treatment is delivered. Patients now have access to a wide range of treatment options that are more efficient, effective, and comfortable than ever before. From digital 3D scanners to self-ligating braces and clear aligners, patients can now choose a treatment that suits their needs and preferences. If you're considering orthodontic treatment, be sure to ask your orthodontist about the latest technology and how it can benefit your treatment.
Contact Dr. April Lee at Burlingame Smile Studio we serve Burlingame, CA, Hillsborough, and Millbrae.
Location (Tap to open in Google Maps):