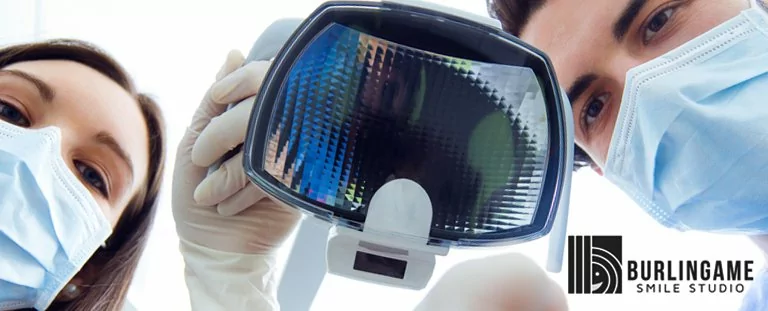 Picture: Shutterstock
ORTHODONTIST VS DENTIST: THE DIFFERENCE AND WHAT YOU NEED TO KNOW
Your mouth can be thought of as the gateway to your body's health and to ensure your overall oral health, it is important that you maintain healthy teeth and gums. If you want to check in on your oral health, now is a good time to schedule an appointment with Burlingame Smile Studio for a checkup and cleaning.
If you are worried about the way your teeth are aligned, your jaw, or your bite, it would be wise to speak with an orthodontist about your concerns. It is no surprise that it is difficult for patients to know just who to talk to when it comes to oral problems. Do you talk to your dentist? Or an orthodontist? We know that it can be quite confusing, so we have broken down the differences for you below.
IS THERE A TRUE DIFFERENCE?
Yes. While you may use the terms dentist and orthodontist interchangeably, they are actually two different professions in the dental field. The biggest difference between the two titles is the education, training, and expertise each has.
Of course, both of these careers require that the individual complete a bachelor's degree and a four-year doctoral program. While the two seem to have the same training, this is the point where a dentist will be born, and an orthodontist will be born.
Dentists receive an education that specializes in overall oral health and dental whereas an orthodontist specialists in bite function, esthetics, jaw development and growth, and the correction of bite and jaw problems. Orthodontists receive an additional two to three years of education above and beyond dentists. Therefore, all orthodontists ARE dentists but NOT all dentists are orthodontists.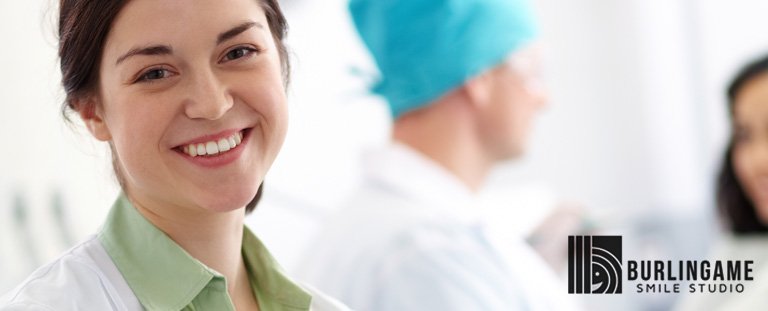 Picture: Freepik
WHAT DOES A DENTIST SPECIALIZE IN?
When thinking about dentistry, think about the broad picture. A dentist is responsible for your gums, teeth, jaw, and nerves within the mouth. They will provide services to you that include dental cleanings, tooth extractions, veneers, bonding services, crowns, gum disease treatment, root canals, and more.
Dentists are able to diagnose dental conditions that they are not trained to treat, and, in these cases, they will refer you to a specialist who can, should they not be able to treat it in house.
WHAT DOES AN ORTHODONTIST SPECIALIZE IN?
Orthodontists can perform all of the same tasks that a dentist can, but they do not. They will, on occasion, handle issues such as tooth repair, but their main focus is on the alignment of your teeth.
Orthodontists specialize in bite function too and can correct overbite, cross bite, and underbite. In addition, orthodontists will often handle TMJ issues, bruxism, crowded teeth problems, spacing issues, and more. In cases where orthodontic treatment is needed, the orthodontist will oversee the care, provide a care plan, and see to it that the appropriate appliances are used to correct the issue with the teeth.
Orthodontists will utilize a variety of treatment models to correct teeth that may need to be realigned or spaced out better for a perfect smile. You will find that orthodontists utilize braces, tooth extractions, reconstruction, and more.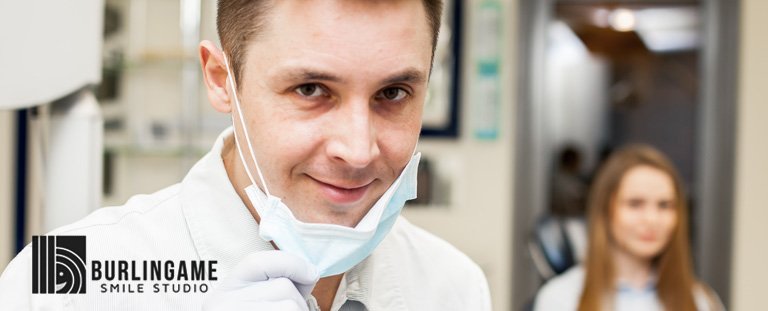 Picture: Freepik
DO I NEED A REFERRAL TO SEE THE ORTHODONTIST?
NO. A referral is never required for you to see an orthodontist. It is recommended, however, that you find an orthodontist near you and one that is covered by your insurance, should you have a policy. The orthodontist you visit should be a member of the American Association of Orthodontists. You can also ask your friends, coworkers, and family members for referrals.
WHEN SHOULD I VISIT THE ORTHODONTIST?
Not everyone needs to visit the orthodontist, so it is important to verify with your dentist that you need to see one. The ideal age for a child to visit the orthodontist is 7 and this is because children's permanent teeth are not in yet and it is the ideal time to catch any problems early on or before they become serious.
Orthodontists like to see children at a young age too because they can identify jaw issues, bite problems, and issues with the teeth. Even though you cannot see your baby's permanent teeth, the orthodontist can.
Dentists and orthodontists are able to work with you to create a care plan that encompasses your overall oral health and advancements towards a beautiful smile. If you would like to learn more about the available orthodontic treatment options, call Burlingame Smile Studio today. Dr. Bien is able to assist you and provide you with the care you need.