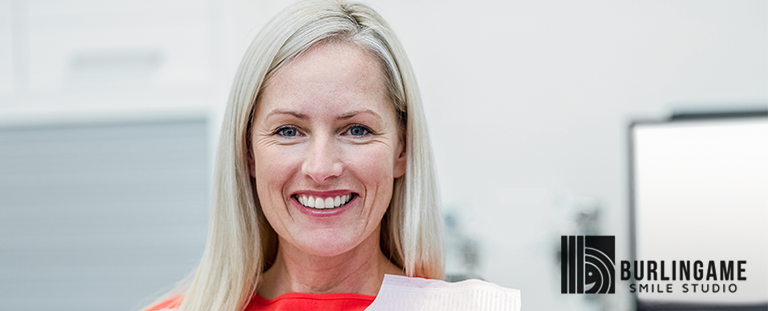 You'll see your orthodontist a lot during the course of your treatment, so make sure you're comfortable with Dr. April Lee at Contact Burlingame Smile Studio.
.Some things you can ask them at your first visit:
Which braces are best for my teeth and situation?
How long do I have I wear the braces?
How do I take care of my teeth with braces on?
How often do I have to come in for office visits?
How much will my braces cost?
Does your doctor offer payment plans?
Do they accept my insurance?
What happens when I'm done?
Sorting Through any Other Options
There's more than one open to achieve straight teeth. The method of treatment for you depends on how exactly your teeth need to be moved to correct your smile.
Regular braces use gentle pressure to move your teeth into place over a long period of time. Your orthodontist will glue brackets to the front of your teeth and connect them with a wire. They then tighten that wire every 4 to 6 weeks, as the pressure slowly moves your teeth and jaw into position.
It depends on your unique treatment plan, but the average adult will keep braces between 18 months and 3 years. They usually cost between $5,000 and $6,000. Learn more about the cheapest ways to straighten your teeth.
Different braces can be used if having metal in your mouth bothers you, and ceramic braces are one option. Their brackets match the color of your teeth, which makes them blend in, however, they usually cost more than the metal version.
If appearance is the main concern, ask your doctor about getting braces on the back of your teeth instead of the front to hide the metal brackets.
Clear aligners can skip the wires and brackets completely, as these see-through plastic trays fit over your teeth. You can take them off to eat, brush, and floss. They're not stuck to your teeth, and they're easy to lose, which is something to bear in mind.
Aligners are really meant to just gently shift teeth around, and if you need to close a big gap between teeth, metal braces are a better choice.
Veneers: are thin, tooth-colored layers of porcelain that go on top of your existing teeth. They're a proven method to fix small, chipped, dull, or stained teeth.
Veneers can be a quick way to make small imperfections in your smile look better without moving your teeth, but they also may come at a cost. In some cases, your doctor may shave off part of your original tooth before he puts them on.
Contact Burlingame Smile Studio, serving Burlingame, Hillsborough, and Millbrae.
Location (Tap to open in Google Maps):