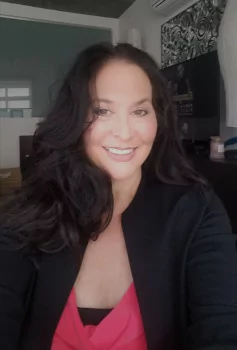 Achieving a gorgeous and healthy smile is a popular desire that most people have. Oftentimes, one may need braces to help straighten crooked teeth and address other dental issues. In the past, traditional metal braces were the only option, but now self-litigating braces have become increasingly popular with patients at Burlingame Smile Studio, Dr. April Lee. In this blog post, we will look at both the advantages and disadvantages of self-litigating braces.
1. Advantages:
Self-ligating braces come with many advantages. One of the main benefits is that they are less noticeable compared to traditional braces. They also offer a lot more flexibility, meaning that dental appointments are less frequent and shorter. This feature is perfect for those who have a busy schedule or live far away from their dental clinic.
2. Disadvantages:
Although self-litigating braces bring about many advantages, they do come with a few disadvantages that one should know before deciding to get them. They can be a bit more expensive and often require more maintenance. Due to the reduced friction offered by these braces, they require more frequent cleaning than traditional braces, which can be a deciding factor for some patients.
3. More Comfortable:
Traditional braces are rigid and may cause discomfort when friction occurs between the braces and the mouth's soft tissue. Self-ligating braces are more comfortable because there are no rubber bands or elastic ties required to bind the wire in place. Also, most self-ligating braces come with very smooth surfaces, which encourage the teeth to move in a more comfortable manner.
4. Faster Tooth Movement:
Self-ligating braces allow faster tooth movement because they provide lower friction and, hence, lower forces for tooth movement. This translates to fewer appointments for the patient and significantly reduced time wearing the braces. The teeth will move into position faster, and there is less need for adjustments to the braces, making treatment substantially quicker overall.
5. Consistency:
Self-litigating braces offer the most consistent results among the different types of braces. This is due to the precision application of force applied to the teeth. Since they require fewer adjustments, self-ligating braces are less prone to the problem of requiring additional appointments if the teeth are moving slowly, and they require less attention from the dentist.
Self-litigating braces are an excellent option for those seeking a more comfortable and less noticeable treatment option. While they come with their own set of disadvantages, there are many advantages to consider. Ultimately, the choice of braces depends on one's preferences, treatment needs, and budget. To discover if self-litigating braces are right for you, consult your orthodontist for advice based on your specific case. A beautiful, healthy, and straight smile is worth the effort.
Contact Dr. April Lee at Burlingame Smile Studio we serve Burlingame, CA, Hillsborough, and Millbrae.
Location (Tap to open in Google Maps):