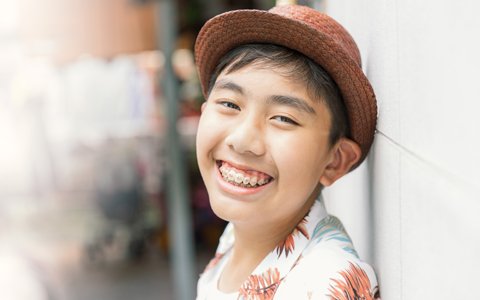 If you have a teenager who needs orthodontic treatment, you are not alone. Many teenagers need some sort of orthodontic treatment, whether it's braces to straighten their teeth or a retainer to keep their teeth in their proper place. It can be challenging to choose the best orthodontic options for teenagers, so we have put together a list of the most common and effective options so that you can make an informed decision.
Traditional Braces:
Traditional braces are made of metal brackets that are attached to the front of the teeth and connected with wire. They are the most common type of orthodontic treatment for teenagers. They are very effective in straightening teeth, but they can be uncomfortable at times. Orthodontists recommend traditional braces for teenagers with complex dental issues.
Ceramic Braces:
Ceramic braces are similar to traditional braces, except they are made of clear or tooth-colored brackets and wires. Ceramic braces are a good option for more self-conscious teenagers who want to conceal their braces while undergoing treatment. However, they require more dedication to oral hygiene than traditional braces to avoid staining.
Invisalign:
Invisalign is a popular and discreet option for teenagers. It uses clear aligners that are worn over the teeth and gradually shift them into place. Invisalign aligners are virtually invisible and can be easily removed for eating, brushing and flossing. They require discipline to wear for at least 22 hours a day and are best suited for mild to moderate dental issues.
Retainers:
A retainer is used to maintain the position of the teeth after braces or orthodontic treatment. Retainers can be fixed or removable and are custom-fitted to fit your teen's teeth. They are a good option for teenagers who have completed their orthodontic treatment and want to keep their teeth straight.
Choosing the best orthodontic options can be overwhelming, but it is essential to find a treatment that meets your teenager's individual needs. At the end of the day, the orthodontic option you choose will depend on the severity of your teen's dental issues, their lifestyle, and their personal preferences. Orthodontic treatment can significantly improve your teen's health, confidence, and quality of life. Consult your orthodontist to discuss which orthodontic option would be best for your teenager.
Contact Dr. April Lee at Burlingame Smile Studio we serve Burlingame, CA, Hillsborough, and Millbrae.
Location (Tap to open in Google Maps):