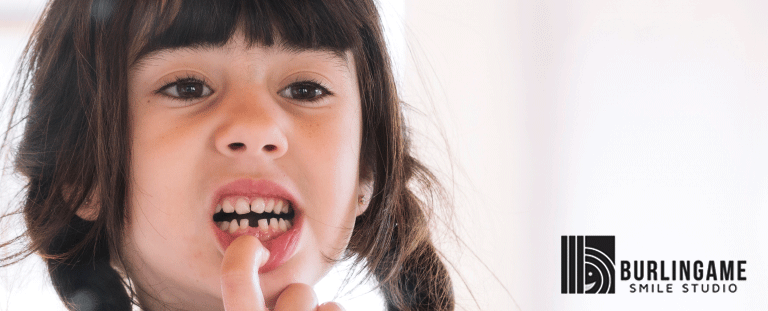 Why do kids go to an orthodontist? Their dentist or one of their parents may recommend it because you have problems with your teeth or jaw. Or, if you don't like the look of your teeth, you can ask your orthodontist Dr. April Lee at Burlingame Smile Studio in Burlingame, CA.
Orthodontists treat children with overlapping or overlapping teeth, or many problems, including problems with jaw growth and tooth development. These tooth and jaw problems can be caused by tooth decay, premature loss of infant's teeth, accidents, or habits such as sucking the thumb. These problems can also be genetic or genetic. That is, it occurs in a person's family.
When should a child go to an orthodontist?
There is no fixed age for children to visit an orthodontist. Some kids go when they are 6 years old, some kids go when they are 10 years old, and some kids go when they are teenagers. Even adults visit an orthodontist for treatment.
Many orthodontists say that children should visit an orthodontist before the age of seven so that problems can be detected early. This does not mean that the child will get the thread immediately. However, the orthodontist knows what the problem is and can choose the best time to start treatment.
What Goes on at the Orthodontist?
When you first visit an orthodontist, you visit an office that looks a lot like your dentist. You can sit in a dentist's chair and an orthodontic technician or assistant can take an x-ray or computer image of your mouth and teeth. X-rays and pictures show the orthodontist where your teeth are and if you have teeth that haven't been exposed yet.
A technician or orthodontist like Dr. April Lee can also press a tray of sticky material on the upper and lower teeth to create a tooth shape (or impression). When removed from the mold, it leaves a perfect impression of the shape and size of the teeth. The mold helps orthodontists decide how to fix your teeth. An orthodontist will inspect your teeth, mouth, and jaw. They may ask you to open wide or bite your teeth and ask if you have a hard time chewing or swallowing, or if your jaw clicks when you open your mouth. Maybe. The orthodontist can tell you and your parents that your teeth and jaws are fine, or you can recommend that you start treatment.
Contact Burlingame Smile Studio, serving Burlingame, Hillsborough, and Millbrae.
Location (Tap to open in Google Maps):